Even though the WWE was in its heyday when I was a kid, I never really, truly got into it. Blame it on the fact that I was a girl, or (more likely) blame it on the fact that I was obsessed with superheroes. But other than the basics, I didn't really know too much about the WWE. I knew the big players sure—I mean what '90s kid doesn't know who Hulk Hogan is?—and I knew it was all about wrestling, but I never really followed it too closely.
And now, almost twenty years later, I am entrenched in all things WWE. Here's the thing, when you find yourself the aunt of an adorably feisty soon to be 5-year-old, you start enjoying things that you never really gave a fair chance when you were a kid.
So when I found out the WWE was coming to Toronto, I couldn't wait to take the little guy to what was sure to win me serious Cool Aunt cred.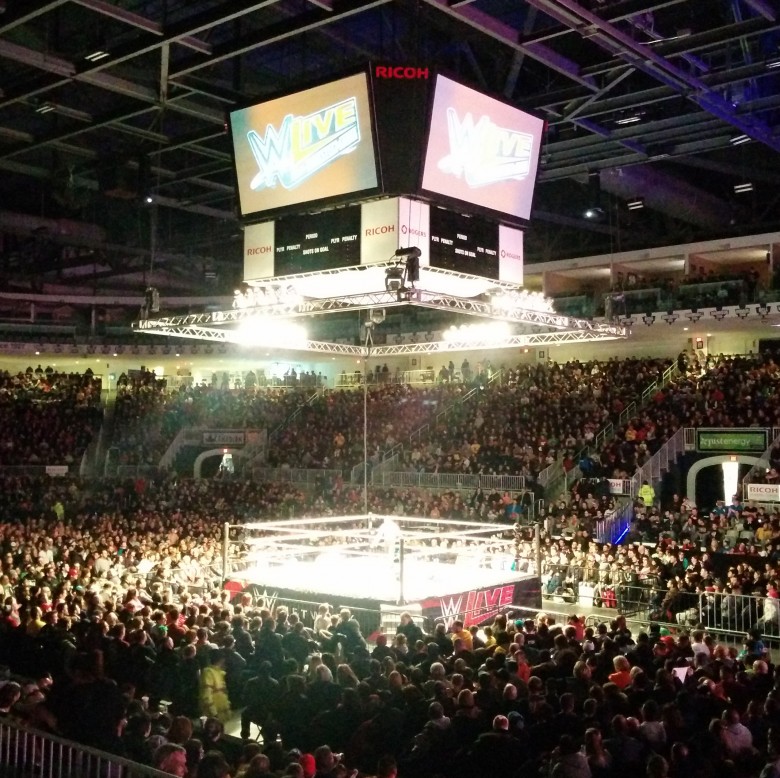 I planted the seed a few weeks ago and (as cool aunts do) let my sister and brother-in-law deal with William's growing excitement for "wrestlingggggggggggggggggg". He hadn't been a WWE fan before, but I can tell you thanks to WWE Network—where you can watch all the WWE coverage including WestleMania in Canada—now he is most definitely a big fan.
For three weeks leading up to the WWE show in Toronto, William wanted one thing and one thing only: wrestlingggggggggggggggggg! Before school, after school… maybe even during school, it was all about wrestling.
As a precaution (remember William is a pretty spirited little guy) my sister gave him a bit of a talk about how the wrestlers on WWE are professionals and that under no circumstances is he to ever to try to recreate what he saw on the computer or at the show.
"They are just like the people on TV, Auntie Mimi, you can't copy them," I was told on Saturday night when the time finally arrived for us to watch WWE Live at the Ricoh Coliseum in Toronto.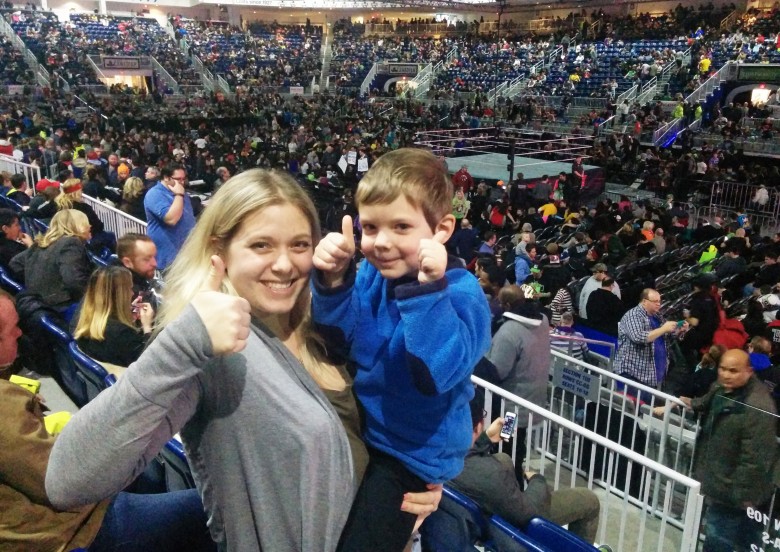 And let me tell you, thanks to the WWE Live I may forever be cemented as the coolest aunt in the world.
William absolutely loved the show! He was literally on the edge of his seat the whole time. Despite his lack of extensive knowledge of the backstories of some of the wrestlers, he was so into it.
He chanted along with the crowd as they cheered Y2J for Chris Jericho. William chimed in with "Why To Day", it was adorable. And when the crowd lit up their cellphones for Bray Wyatt's entrance, William insisted on joining in.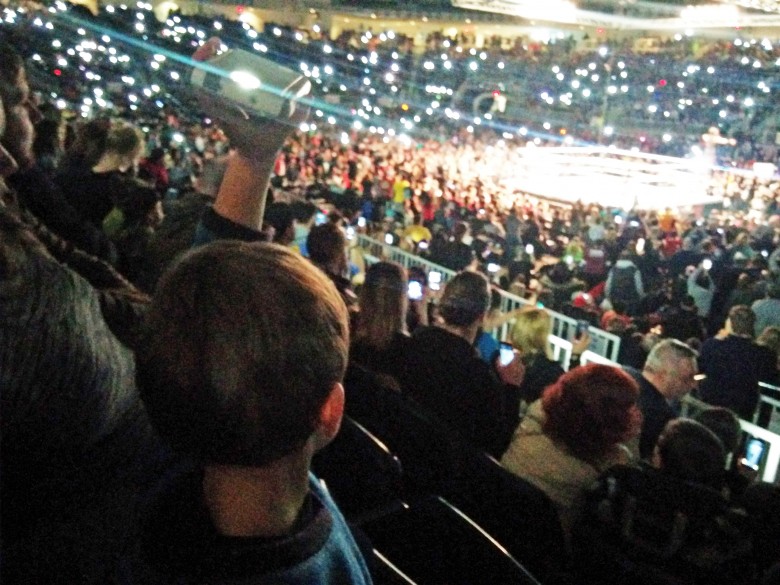 We weren't the only ones taking advantage of the great family friendly entertainment opportunity, either; the place was full of kids with their parents, some so young they were still strapped to their parent's chest in a Baby Bjorn!
I'm pretty sure WWE has a fan for life in my little nephew, if the bewildered text message my sister sent me the next morning is anything to go on:
"So woke up at 6:30am to William crawling into my bed bawling his eyes out. Finally calmed him down enough to ask what was wrong. 'Wrestling, I want to see more wrestling, I didn't want to leave.'"
With tickets starting at just $20, WWE Live is a great value for families looking for a night out full of fun, excitement and a few body slams!
This post was brought to you by WWE, but the images and opinions are my own. For more information, please visit www.wwe.com.