There have been a flurry of high profile celebrity break-ups in the news lately: Gwen Stefani and Gavin Rossdale ended their 13 year marriage; Jennifer Garner and Ben Affleck are getting divorced after ten years of marriage; there were even rumours (which have since been put to rest) that Will Smith and Jada Pinkett-Smith were headed for divorce.
It's never easy for anyone, whether they are in the public eye or not, to go through a divorce. And when kids are involved, it adds another layer of difficulty to the situation.
That's why it's great to see a story about two people co-parenting so effectively.
A recently leaked email between exes Tom Brady and Bridget Moynahan shows what great co-parents they continue to be even after their split.
While we aren't too happy why the emails were leaked (as part of the "deflate-gate" scandal that Brady is tangled up in), it's great to see evidence of how well the couple co-parent 7-year-old Jack.
In an email discussing Jack's reading skills, Brady and Moynahan are doing something right!
The initial email from Moynahan to Brady reads, "Isn't it cool that Jack got a reading award? He gets to wear a reading star pin now too. So proud."
Brady responded back the same day: "He is such a smart boy.  And he is a hard worker. I'm so proud of him."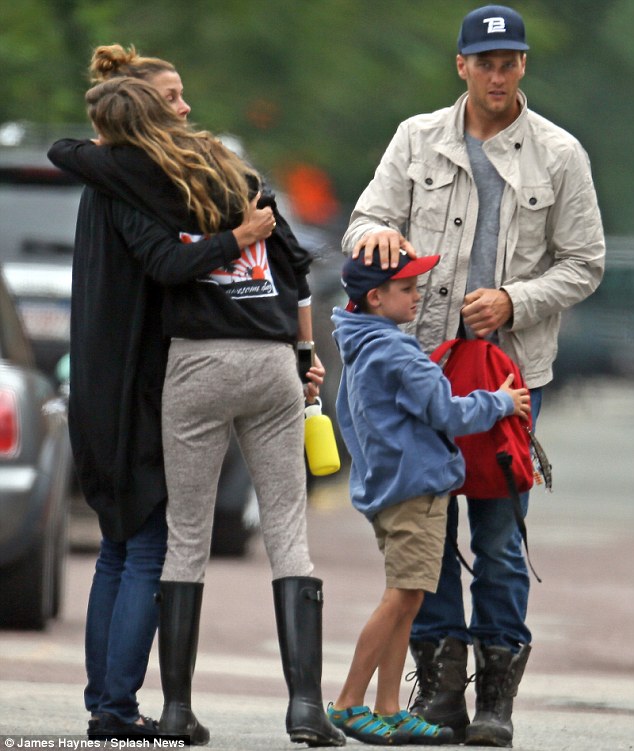 The parents are clearly communicating with each other about their son and what is going on in his life in a positive and constructive manner.
Take notes moms and dads!