Actor Craig Arnold stars in the Canadian drama feature film WET BUM, making its world premiere during the 2014 Toronto International Film Festival .
WET BUM is written and directed by Lindsay MacKay and shares the story of an awkward teenage outcast named Sam (2014 TIFF Rising Star Julia Sarah Stone) as she develops unlikely friendships with two residents at the retirement home run by her mother. Playing Lukas, Craig's character is an enticing young man who begins a relationship with Sam that quickly turns dangerous.
We had the amazing opportunity to chat with Craig to find out more about Wet Bum, the film industry and TIFF.
Tell us about your character, Lukas, in WET BUM. Is he a bad boy?
You could definitely call him that. He's a kid who started smoking and drinking before his friends and he likes to see how far he can push things. However, I think he has a caring side that he doesn't know how to express properly.
You play the love interest to the lead character Sam, played by Julia Sarah Stone. Julia has been announced as one of this year's TIFF Rising Stars. What advice have you given her?
I haven't given her any advice because she doesn't need any! She's an incredible actress with a tremendous amount of talent and a great head on her shoulders. I'm excited to see where she goes in her career.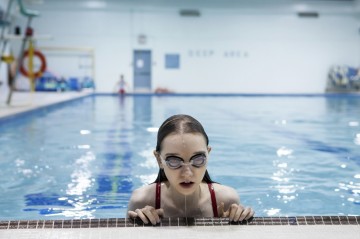 What do you want people to know about Wet Bum?
I want people to view it with an open mind. It's a coming of age story that speaks to youth and the adolescent experience, but it also explores themes of mortality, love and loss. It's a film that needs to be thought about and discussed after it's viewed, so I hope people stay open and allow it to affect them in whatever way it will.
What's the most surprising thing you've learnt so far about the film industry?
Everyone I have met in the industry has been incredibly kind. Before I started acting, I had this idea that a lot of actors and industry people would be cold. It's been the opposite. I've made some great friendships and have had unforgettable experiences with the people I've met in this industry.
If you were given the opportunity to act as anyone, who would that be?
I would love to play Keith Richards. The man is the definition of a rock star and he's lived an insane life. I've always loved the Rolling Stones and have been inspired by his guitar playing. I read his autobiography and thought "wow… this can't be real"
What do you love about TIFF?
I love the non-competitive nature of the festival. Nobody is here to win anything, just to celebrate great films from around the world. When the comparison is taken away, I think people can see the films for what they really are and enjoy them in their own right.
What's your most memorable TIFF moment?
Two years ago the first film that I worked on, Blackbird, screened at TIFF. I remember sitting in the theatre right before it started and thinking, "Holy sh**, this is actually happening". I've lived in Toronto my whole life and the festival is huge here. To be a part of it was surreal.
Have you gone all "fanboy" on anyone? If not, who would do that to you?
I think if I saw Al Pacino I might! He's such an icon and one of the greatest actors of all time. His performance in Scent of a Woman was one of the reasons I started acting.
Do you have any on-set "star demands"– like green M&Ms?
Oh god no! Maybe when I'm a grumpy old man I'll make some crazy demands — Polish marzipan or something.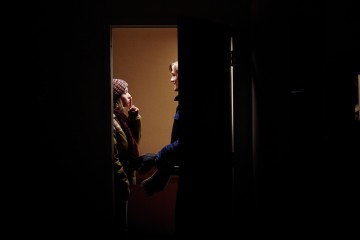 What's your favourite type of character to play?
It probably sounds cliché but I like playing characters with real issues. Characters with insecurities and vulnerabilities speak to everyone. I find that the most interesting people often appear perfect but are deeply damaged.
What's the best advice you've received from someone in the entertainment business?
My mentor and friend, Salvatore Antonio, has helped me tremendously since I began acting. He's a gifted and successful actor in his own right and has given me endless amounts of great advice. He once said, "Courage is the most important thing you will ever need in your career" and it really stuck with me. You can give yourself so many excuses and allow yourself to be afraid of things that are out of your control or you can move forward, not without fear but with courage. It applies to acting as well as to life. Any time I get nervous or feel like giving up I think about it.
If you had one superhero power, what would it be?
Teleporting, hands down. I would never be late again!
Amazing! Thanks so much Craig! See you out at TIFF! 
More about Craig Arnold…
In 2012 Craig made his feature film debut during the Toronto International Film Festival premiere of Blackbird, the story of an alienated teenager whose online threat ignites a firestorm of fear in a small community.
Widely recognized for his role on Emmy nominated television series Degrassi: The Next Generation as Luke Baker, Craig's character is athletic, handsome, and above all, a devout Christian whose teenage urges often get the better of him, despite his attempts to remain dedicated to his faith.
Craig's work can also be seen in CTV's Spun Out and Played, Global's Bomb Girls and The Firm, CBC's Heartland, Showcase's Lost Girl and King, and Syfy's Haven.