One of the biggest, and most important, parties of TIFF was held last Sunday evening at the Carlu. The annual amfAR, The Foundation for AIDS Research, hosted many celebrities and industry people at the event that raised nearly $500,000 to benefit amfAR's innovative AIDS research programs.
Hilary Swank served as the Honorary Chair while stars like Adrien Brody, Maria Bello, and Paul Haggis were amongst the guests in attendance. Alan Cumming hosted the event who joined the group Gossip on stage and sang a surprise duet, a rendetion of Dolly Parton's "Here You Come Again."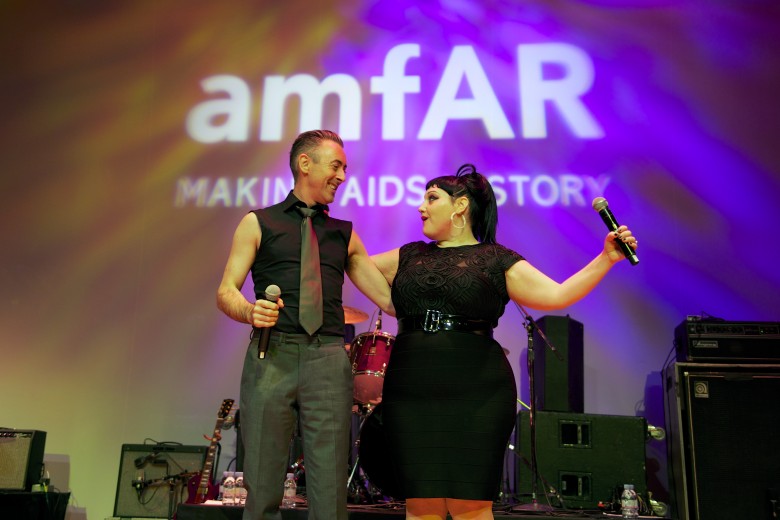 The black-tie gala also featured a men's fashion presentation by Marc Jacobs and the event was presented by M.A.C. Viva Glam.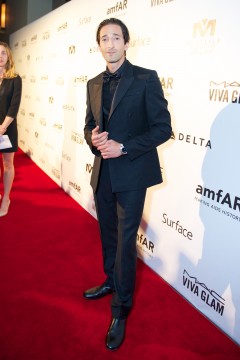 The Inspiration event series, produced by Josh Wood Productions, celebrates men's style and has raised more than $10 million to date for amfAR. Events have also been held in New York, Los Angeles, Sao Paulo, and Miami. Performances in at other events includes artists Katy Perry, Grace Jones, Debbie Harry, Jennifer Hudson, Scisssor Sisters, Cyndi Lauper, Courtney Love, and Sinead O'Connor.
amfAR, The Foundation for AIDS Research is one of the world's leading nonprofit organizations dedicated to the support of AIDS research, HIV prevention, treatment education and the advocacy of sound AIDS-related public policy.
For more information visit amfar.org