I admit that I love watching the award shows and yesterday's Golden Globes is usually a good indication of potential Oscar winners as well. Okay, aside from the actual awards, some of us love all the Red Carpet mayhem and interviews that happen before the show. But beyond the glorious gowns and styles (and nothing wrong with that) and who are you wearing questions, I love the deeper and more meaningful conversations that happens.
I had turned my attention to the encouragement for viewers around the world to ask smart questions. Through social media AmyPoehlerSmartGirls (@smrtgirls) Twitter feed invited followers to submit questions of substance using #SmartGirlsAsk. Questions were asked to Golden Globe winners, both men and women, and video responses were uploaded in real time.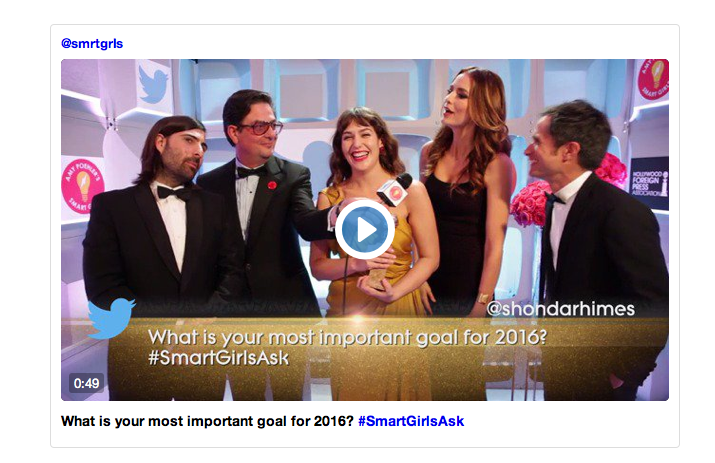 AmyPoehlerSmartGirls is a site founded by Amy Poehler and producer Meredith Walker. It encourages youth to "change the world by being yourself."
This was a great opportunity to use social media for the good. Much better than the banter of whether or not we approve or disapprove of some gown or hair style—or taking another look at the "mani cam". What do you think?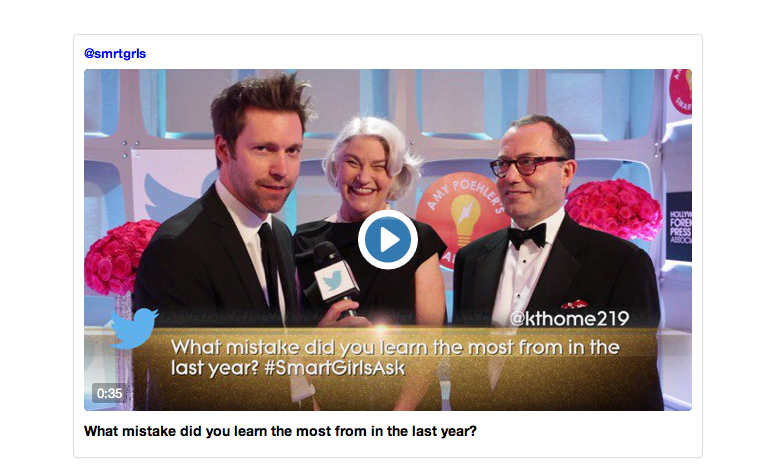 If you had the opportunity to ask your favourite celebrity one question, what would you want to ask?
I would have loved to know what was going through Leonardo Di Caprio's mind when he was awarded his Golden Globe for Best Actor. Now I just have to go and see The Revenant.
You can go onto Twitter to see the many questions and answers.