Couldn't stay up all night last night catching the winners, the losers and the can't-miss moments? Don't worry, we've got you covered.
Given that #OscarsSoWhite dominated most of the buzz leading up to the 88th Academy Awards, it shouldn't surprise that host Chris Rock kicked off the night with some white-hot comments on diversity issues. From renaming the ceremony "the 'White' People's Choice Awards" to mocking the logic behind boycotts ("Jada Pinkett-Smith boycotting the Oscars is like me boycotting Rihanna's panties: I wasn't invited."), the comedian pulled no punches, even making an ill-fated venture into talking about gender, red carpet fashion and #AskHerMore.
Brie Larson's turn as a woman held captive with her son for years in Room earned her the Oscar for best actress, while Leonardo DiCaprio's embodiment of revenge in The Revenant finally took home a best actor nod—his first win after five unsuccessful attempts. And can we just say, congrats Leo, we knew you had it in you! Spotlight took home the award for both best original screenplay and best picture, while The Revenant also won Alejandro González Iñárritu an Oscar for best directing.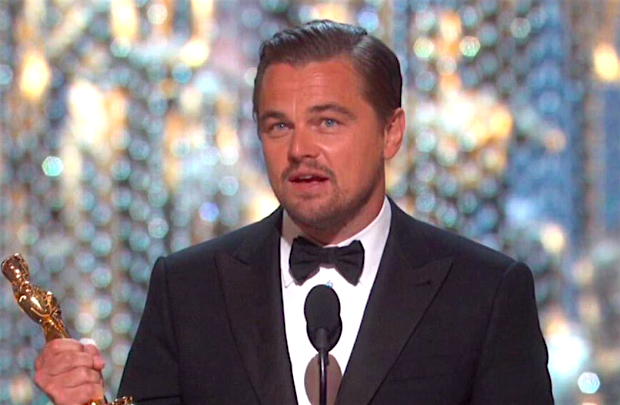 With the winning combination of Whoopi Goldberg, Tracy Morgan, Leslie Jones and the ageless Angela Bassett helping Rock poke fun at the race politics in Hollywood, it was encouraging to see the Academy of Motion Picture Arts and Sciences open up to self-mockery and criticism.
Awards for both best supporting actress and actor went to freshman nominees Alicia Vikander (The Danish Girl) and Mark Rylance (Bridge of Spies) respectively. It's great to see new talent being recognized.
If there was a category for best in-show performance, it would definitely have gone to Lady Gaga. Introduced by American Vice-President Joe Biden, her anthem for survivors of sexual violence brought the house to its feet and more than a few people to tears. Though Lady Gaga and co-writer Diane Warren had to concede the best original song Oscar to Sam Smith's "Writing's on the Wall," there's no doubt that the two women managed to be heard with "Till It Happens To You":
Watch Lady Gaga perform Til It Happens to you at the #Oscars here https://t.co/ptBYEAIKqq

— Lady Gaga Facts (@LGMonsterFacts) February 29, 2016
Mad Max:Fury Road seized the statuette in six categories including costume design and makeup and hairstyling, while Amy, a nuanced portrayal of the late Amy Winehouse's talent and personal troubles, won the Oscar in the feature documentary category. Pakistani journalist and mother Sharmeen Obaid-Chinoy nabbed her second Oscar for best documentary short with A Girl in the River: The Price of Forgiveness, explaining, "This is what happens when determined women get together."
More than a few people spoke out on issues of race and equality as the night went on, and with Sam Smith dedicating his Oscar to the LGBT community and Spotlight once again highlighting the need to protect the vulnerable from sexual abuse, the Oscars definitely managed to fit some social commentary into three hours of television.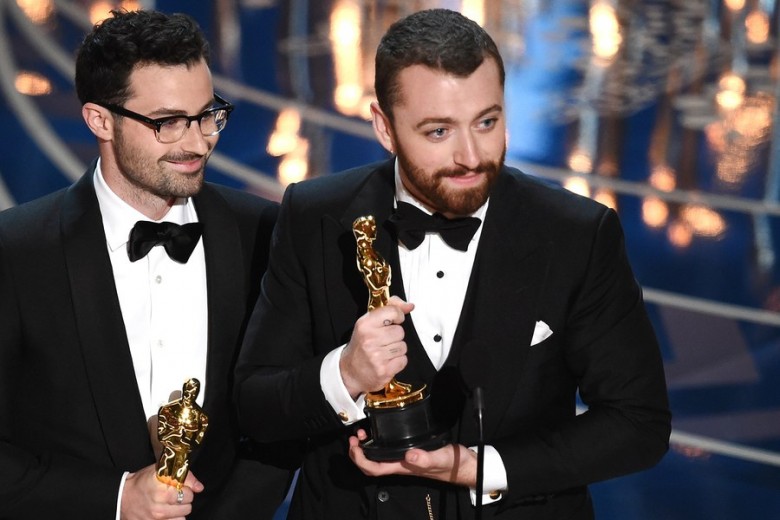 With another chapter of Hollywood history successfully closed, now all that's left is to seek out and watch all the nominated films we haven't been able to see yet. Think what you may about the show this year; with Leo finally shedding his always-the-bridesmaid reputation and Chris Rock closing the ceremony by referencing #BlackLivesMatter, there's no telling what else we'll be talking about at the Oscars next year.