On a trip to Ireland, the Irish Celebration rapper shared some sweet photos of his family. A baby toting Macklemore and his wife Tricia Davis stood with the cliffs of Moher in the background. What a sight, for us and for Macklemore's little one. Traveling with babies can sometimes be a hassle, but it looks like the Same Love hitmaker is having a great time with his family while on the road.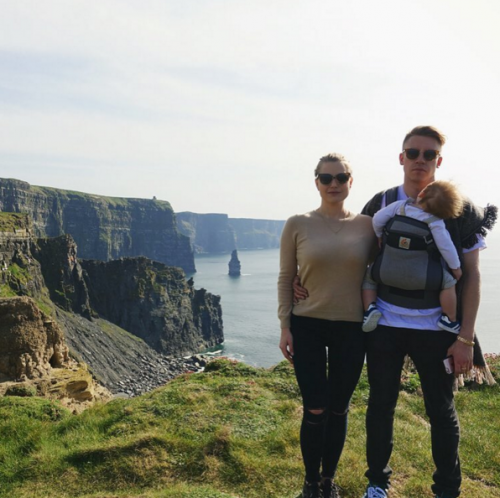 The couple had their daughter, Sloane, 10 months ago and since then the singer—whose real name is Ben Haggarty—has been sharing adorable pics of his little girl on Instagram.
While on his European tour, the Grammy Award-winning rapper has been posting pics of Sloane with captions like, "Doublin tonight," and "Dublin with bae."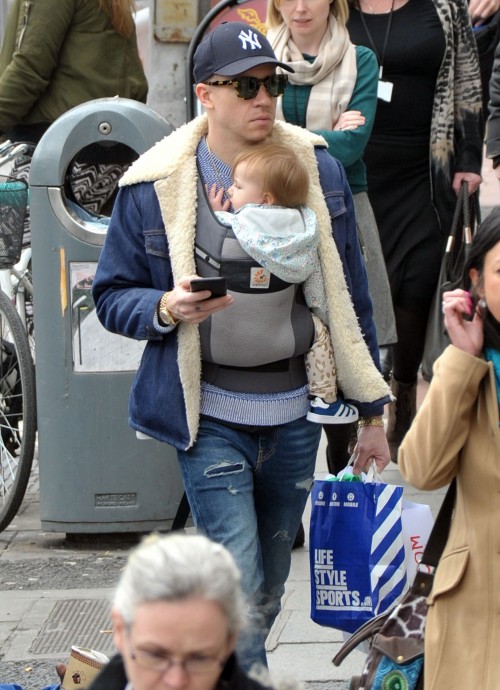 Looks like they're having tons of fun on their family travels. Can't wait to see more pics!
Images via Celebrity Baby Scoop.