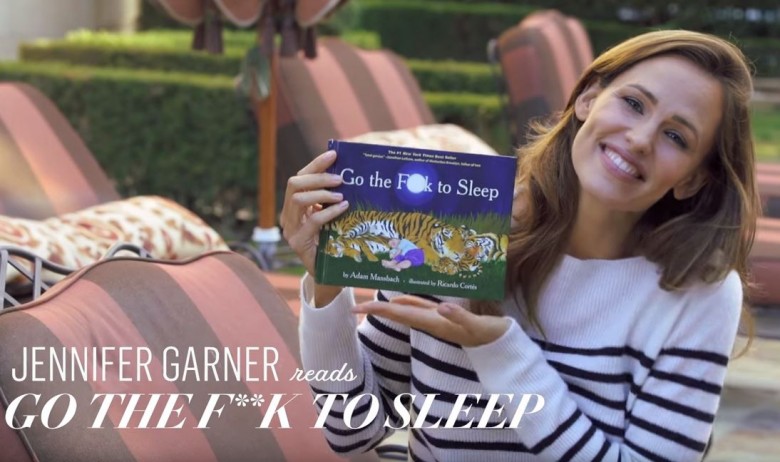 "I'm here to read a bedtime story," Jennifer Garner tells us. But this isn't a story for the kids, oh no. This is the famously cathartic bedtime story written specially for parents.
Adam Mansbach's classic tale "Go The F*ck To Sleep" captured the hearts of parents everywhere and since its release in 2011, parents have been silently repeating the mantra every night as their kids ask for one more glass of water, one more story, one more bathroom break—just go the f*ck to sleep already!
And over the years there have been many famous voices who've taken on the canonical tale—Samuel L. Jackson is actually the voice of the audiobook and LeVar Burton from Reading Rainbow gave it a go as well.
But now, thanks to Vanity Fair, we may have the best rendition of all: Jennifer Garner.
As she lays poolside on a chaise lounge, Garner starts off reading as you would expect her to read a bedtime story to her own kids. Sweetly, with soft spoken words, she tells us all about the cats who are nestled close to their kittens and the whales huddle down in the deep.
Slowly, but surely—as with most night time routines—the frustration mounts and Garner's f-bombs start to hold a little more weight. She really wants that kid to just go to sleep!
So thank you to Vanity Fair and their March cover star, Jennifer Garner, for this. Because it really is priceless!