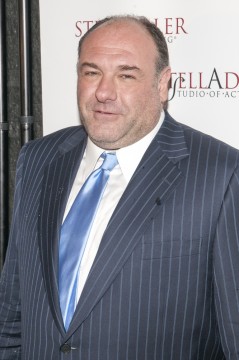 James Gandolfini, whose most famous role is that of mob-boss Tony Soprano in the HBO series The Sopranos, has died in Rome.  HBO spokeswoman Mara Mikialian told Reuters today that he died of a possible heart attack. The portly star was on vacation at the time of his death.
While he will best be remembered for portraying Tony Soprano, Gandolfini has been making a mark in feature films in recent years. After the critically-acclaimed The Sopranos wrapped in 2007, Gandolfini had several roles in major motion pictures, most recently as a CIA Director in Zero Dark Thirty.
At the time of his death, he was working on a new HBO series called Criminal Justice.
Very sad news.