I woke up this morning in my own bed. Was it a dream? Did I really just spent a whirlwind weekend in Los Angeles? I checked my Instagram account and sure enough there were photos with a few celebrities.
Netflix invited a handful of bloggers to spend the weekend with them as guests at the Television Critics Association (TCA) bi-annual Press Tour—where major networks present their roster of upcoming programs through panels and interviews. The TCA conference includes about 200 US and Canadian journalists.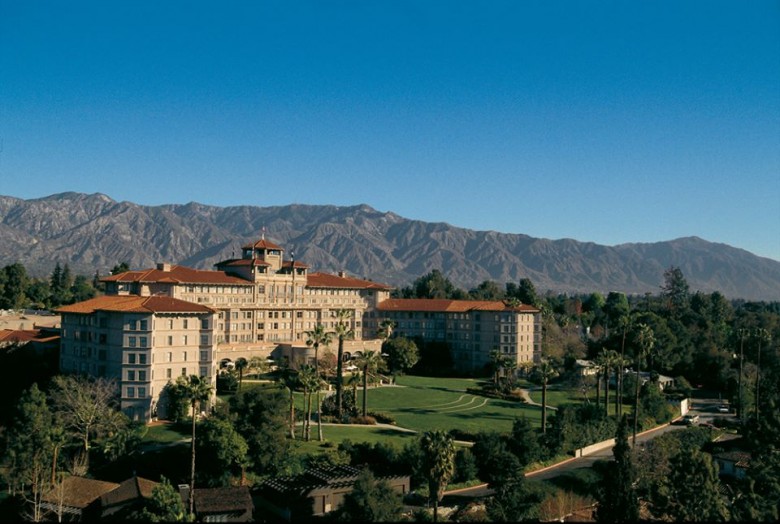 As our group was ushered into The Langham, Huntington Hotel where the hub of the activity was held, we noticed celebrity photographers camped out front. It was clear that this was a very respectful event (or maybe they're all use to sightings since it seems like EVERYBODY in this town is in the entertainment business) as they weren't hounding the stars.
A steady stream of celebrities casually walked into the hotel all day and it was a surreal experience. Having been granted all-access to the events that were happening inside I admit it felt pretty special to be there. I've been around celebrities before and my mentality has always been, they are people just like us and with a job to do. But this experience took my idea of Netflix bingeing to a whole new level!
But "keep your cool and don't go all fan girl" was what I had to remind myself as we were mere feet from Ashton Kutcher who was having lunch with Danny Masterson. They were at the TCA event to talk about their new show The Ranch. All I could think was, "Wow, they're just having lunch surrounded by the rest of us?"(And I'm not going to lie, he's even more attractive in real life especially after hearing him talk about his work with such passion.)
I had to catch my breathe when Tina Fey and the cast of Unbreakable Kimmy Schmidt took to the stage. I had a casual chat with Tituss Burgess later that afternoon. I. Had. A. Chat. With. Tituss. WOW! He's a pretty cool guy. Earlier Laverne Cox, of Orange is the New Black sashayed right in front of me on her way to the bathroom. She's absolutely stunning.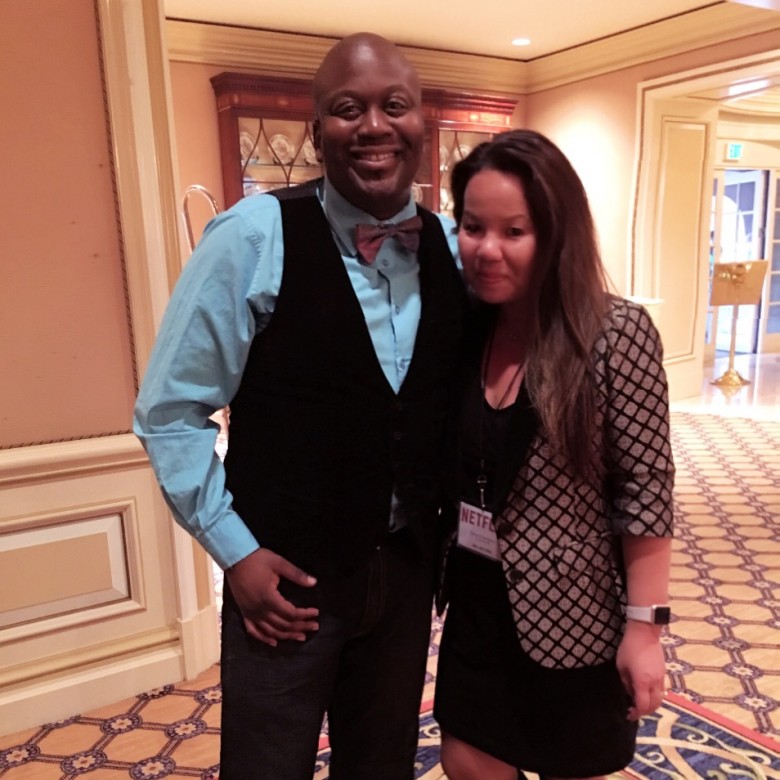 Seeing Candace Cameron Bure, Jodie Sweetin and Andrea Barber of Fuller House brought back so many great memories of my earlier years. It was hard to not call them by their character names, DJ, Stephanie and Kimmy Gibbler! I had a chance to chat with them too but more about that later and looking forward to the release of their new show in February.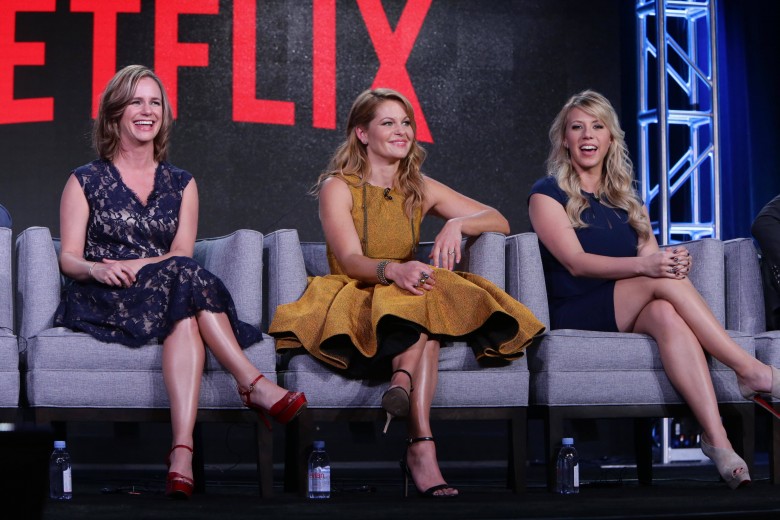 Meeting Degrassi executive producer, co-creator and fellow Canadian (yah!) Linda Schuyler felt like home. We chatted about the new series Degrassi Next Class, about Toronto and no, Drake's name did not come up.
Aziz Ansari of Master of None is as funny in real life and listening in on Judd Apatow, Paul Rust and Gillian Jacobs talk about their show LOVE has now put that show on my radar.
So many great stories to be told from this weekend… and yes, the docu-series Making a Murderer was involved in pretty much every conversation.
This was seriously an experience I will probably never be able to match again. And it was great to escape the cold, even if it was only for a weekend!
Stay tuned as we'll be sharing interviews and more!