When we heard that celebrity chef Jamie Oliver was jumping across the pond to visit Canada, you bet we got pretty excited!  As a busy father of five, his time is even more precious these days and his commitment to educating everyone from parents and kids to government officials about healthy eating has definitely taken centre stage over the past few years with his Food Revolution initiative. On top of his shows, websites, and best-selling cookbooks, we knew that he would be giving his all on this visit.
In fact, this recent trip wasn't just to promote his new cookbook "Super Food Family Classics" or to promote the new food network Gusto or mingle at his restaurant Jamie's Italian Kitchen. He also planned to have a meeting with Prime Minister Justin Trudeau.
On the eve of his meeting with the Prime Minister, Oliver gathered with food writers and educators at the first North American outpost of his restaurant Jamie's Italian Yorkdale (a second location is going to open soon at Square One in Mississauga). He was already on the television circuit for the past 24 hours, so nabbing a moment with him was like winning the lottery. We not only  enjoyed the food and being part of his Facebook live feed but also shared ideas with each other about what changes we're making when it comes to food for our own families, our readers, and followers.
His focus is on the need for governments to create sound strategies to help combat childhood obesity. You can visit his Jamie's Food Revolution site and see just how passionate he is about encouraging us all to make informed decisions. But what struck me was that even though he's an advocate for healthy changes he does remind us that it's ultimately an individual choice.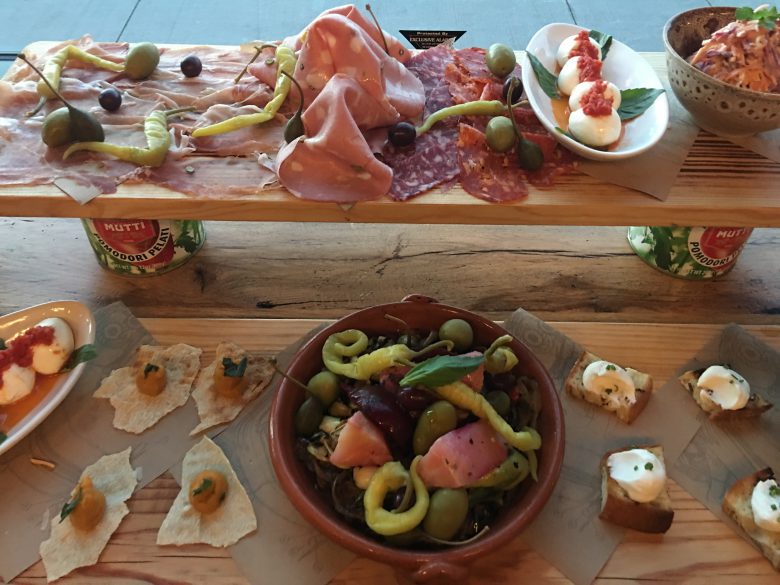 His restaurant, for example, started with the idea of having really good, quality food that is accessible. So, the step to offer this in such busy locations like the most popular shopping centres is an alternative to standard food court options of fried and fast. But he also recognizes that his restaurants need to be flexible. His restaurants include classic dishes to some innovative offerings. "It's about feasting and sharing," said Oliver. "It's about simple food, simple grill and we started eight years ago. Now we're in Canada. I'm very lucky…this is my baby." Oliver went on to tell us how pleased he been with the staff and the food and tells us that he's not that easy to work with.
So, why did he choose Canada to open his first North American restaurants?
Oliver tells us that he definitely feels at home here and his partners play a big role in supporting his vision and needs. "We have really high standards in how we do what we do." Having visited Canada a few times, he loves the interesting pop-ups and strong food interests here that also reminds him of London, UK. "I like the variety and it's really cool and laid back here." Oliver explains that he also loves how everyone at the table is open to sharing dishes  seeing four people sharing two plates of pasta or vice-versa — the Italian way of eating warms the heart. "The restaurant here has a great energy and has that swagger," he says.
Recently, Oliver's Food Revolution campaign pushed the British government to unveil a plan to tax sugary drinks. We wanted to find out more about what he hoped to discuss with our Canadian Prime Minister. "He's very open to chatting and passionate about child health so I'm interested to see what could work. There's a lot of promises out there…hopefully it will be a meeting of the minds," says Oliver. There were also plenty of discussions on how the government can get involved with how sugary foods and other unhealthy consumed choices are marketed to children here to help combat childhood obesity and other health-related issues directly linked to food and lifestyle.
According to the Childhood Obesity Foundation in Canada, there has been a dramatic increase in unhealthy weights in Canada and increasingly, obese children are being diagnosed with other health issues including type 2 diabetes, high blood pressure, bone and joint problems, sleep disorders, fatigue and more. Needless to say, we need to all do something about it even if it takes a celebrity chef to remind us to take action. There is lots to be done but Oliver feels that Trudeau can make a difference, not just in Canada but globally.
On a lighter note, I have to admit that Jamie Oliver is as charming as you would imagine any Brit would be. Not only that but given his popularity and the throngs that follow his every move, it was refreshing to be able to spend a few mere moments with him focused on your words and not feel rushed in a flurry of activity. He was asked if he minded when fans stop him on the streets or ask him for selfies and photos. "Not normally, I know it's my job and the public has been an amazing sort of stereo or 3D element in my life. But there are scenarios like when being asked for a selfie while I was going to the toilet by a woman. It can be weird at times but normally they let me have dinner. People in Canada have been super polite. But please don't follow me to the toilet."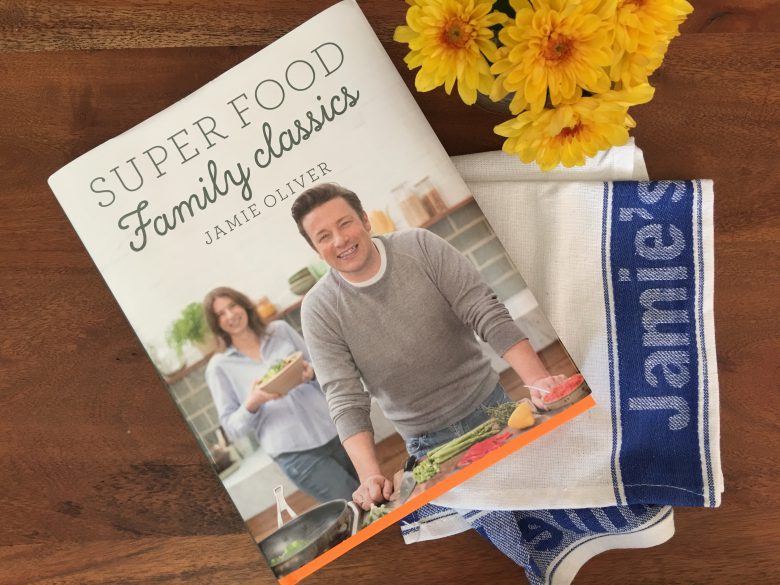 By the way, I love sifting through his new cookbook and we've noticed a recipe that reminds my family of our favourite dish, Ma Po Tofu. In Super Food Family Classics he's got a Chinese Steak & Tofu Stew with Sticky Rice and Beans and Szechuan Sprinkle that has a good dose of nutrients. Using Adzuki beans, he says in his book, is a big hit of zinc that is needed to help us metabolize other vitamins. Link here for the recipe .