The Toronto International Film Festival is in full swing and there are so many people that work behind the scenes to make this one of the best festivals in the world. Dubbed the "film festival for the people", many celebrities view it as a more relaxing and enjoyable time in the city. It's not as glitzy as Cannes and frankly, we're thrilled that they feel relaxed on our home turf.
When it comes to star studded events, gifting lounges have become a staple part of the every celebrity scene around the world. This is where celebrities are treated to some pampering and hopefully love the products enough to let the rest of the world know. I had a chance to speak with Debra Goldblatt-Sadowski, president and founder of Rock-It Promotions and Tastemakers Lounge about the whole phenomenon and how she got involved in TIFF.
I asked Siri what the definition of a "tastemaker" is and she let me know that it is "a person who decides or influences what is or will become fashionable". Perfect!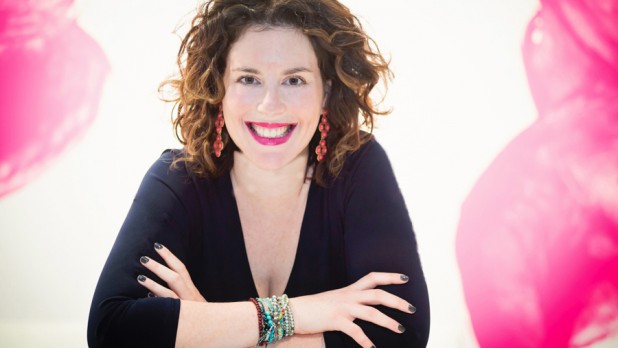 You've been involved with TIFF for a number of years and your Tastemakers Lounge was one of the first in the city. So, tell us about how this all started?
Debra: I've been working the Festival for 17 years and launched Tastemakers 11 years ago. The lounge came about because I was working with a very well known actress and people were sending me tons of product to deliver to her—a leather jacket, perfume, a bottle of champagne, etc. When I schlepped it all to her, she politely said "I am vegan and don't wear leather, I am allergic to fragrance and I don't drink." I figured at that moment there had to be a better way to connect talent and brands—and so Tastemakers was born.
What's changed the most about the gifting lounge scene?
Debra: We were the only full service gifting lounge 11 years ago. Now there are a lot more. It's nice to have some company and now many talent reps do seek us out because they know us.
Any funny stories you can share?
Debra: Quite a few funny stories but Shirley MacLaine almost took my VP's purse because she liked it so much. We gently told her it wasn't part of the gifts.
Awww, she's such a darling! So, how do you decide which brands get to be featured in your gifting lounge?
Debra: I really need to feel that there is something special about the brands we partner with. I want talent to come in and be excited about the brands they discover and, in turn, continue to be repeat customers for them. I love showcasing Canadian brands like Sahajan, Pommies, Plan C and Dr Liza from The Fix, but I also love having really well-known names like Rhone Valley wines, Remy Cointreau, Tweezerman and Sorel, too. This year we also have ELLE Canada hosting an incredible portrait studio, that has has been really fun, too.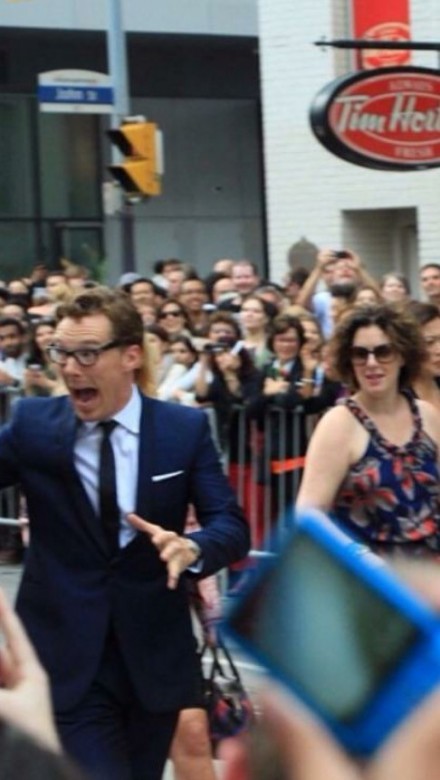 I know you're a mom too! How do you juggle the days and nights of TIFF?
Debra: I used to stay at a hotel downtown because I really can't do that dance very well during Festival proper. Now I have a much larger team who represent the company incredibly well and I pick and choose what projects I take on more carefully. My family comes first always, but they deal with not seeing me much for 10 days during the festival. My amazing husband is a filmmaker so he understands—and he is an incredible dad, so he carries the brunt when he isn't out attending events or taking meetings.
What's the best thing about TIFF?
Debra: The electricity it brings to our city. It's our Olympics.
TIFF parties or films?
Debra: Without the films, there would be no parties. It's a nice marriage.
There are hundreds of parties during TIFF, which are your favourites and why?
Debra: Depends on the year. I really have a lot of fun at Festival Music House because it's so unique and I love discovering new bands and seeing people let loose and dance. I also love Toronto Life's party because I get to see so many friends and colleagues. The Hudson's Bay party for Trumbo was super fun this year, too. Great crowd, amazing music and delicious cocktails.
What are your "must haves" in your handbag (during TIFF)?
Debra: Extra phone charger, mint gum, Power Bar and cash.
Three words to describe TIFF?
Debra: Manic, celebratory, exhausting.