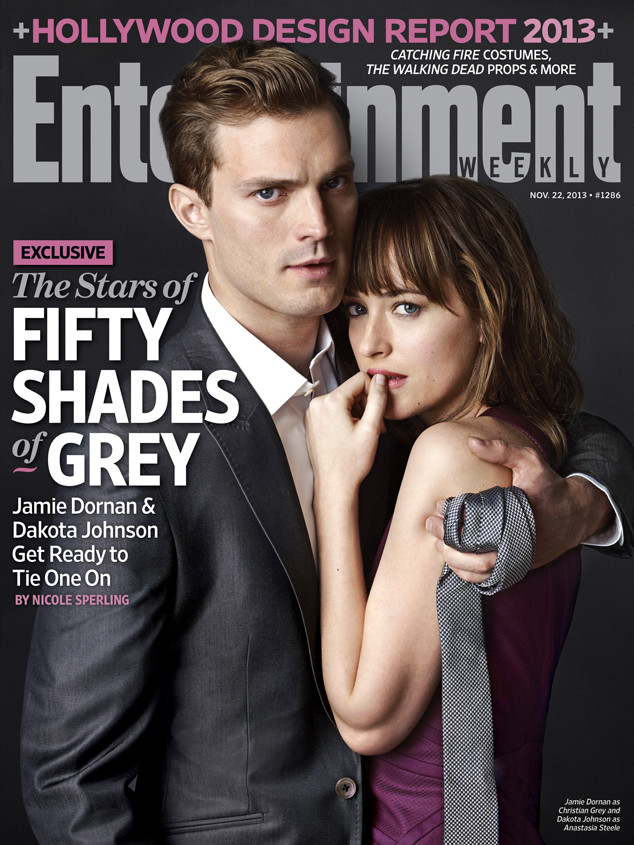 Thanks to the November 22nd issue of Entertainment Weekly, fans of Fifty Shades of Grey can get their fist look at leads Jamie Dornan and Dakota Johnson in the character of Christian Grey and Anastasia Steele.
She's looking all seductive and innocent-like. He's pure intensity, clutching the signature grey tie.
But the bad news is that fans of the books will have to wait six months longer for the film to come out. Entertainment Weekly reports that the release date for Fifty Shades of Grey movie has been pushed to February 13th in 2015. Universal Pictures says the fact that they had to find a new male lead after Charlie Hunnam backed out had little to do with it. It's really because of the already-busy summer schedule, European vacations in August and people tuning into the World Cup.
Smart move. The film stands a much better chance on Valentine's Day than in summer in competition against superhero blockbusters. It's pretty much a no-brainer.
Check out more photos of Dornan and Johnson in character and let me know what you think. Do they measure up with what you thought the characters would be like when you read the books?