It's no secret that we love Drew Barrymore here in the UrbanMoms office. And her latest interview with Harper's Bazaar has done nothing but increase our mom-friend crush on her.
When discussing how she manages to get through each and every day with her two daughters Olive, 3, and Frankie, 21 months, and her insane work schedule, Barrymore confides that it's all about separation of home and work for her.
"Well, I have one of two days. One is really with my kids. Wake up, breakfast, activities, naps, activities, bath, and bed. Same as every parent—trying to make life fun for them, exhaust them, love them, feed them, be affectionate, be silly, and just be present. And drink a lot of caffeine," Barrymore said of the days she spends with her and husbands Will Kopelman's daughters. "Another day could be in a lab or on a plane for a two-day jaunt on a business trip. My days are rarely mixed together."
So why the separation of work days and family day? "I probably subconsciously do that so I can maximize my time with my kids."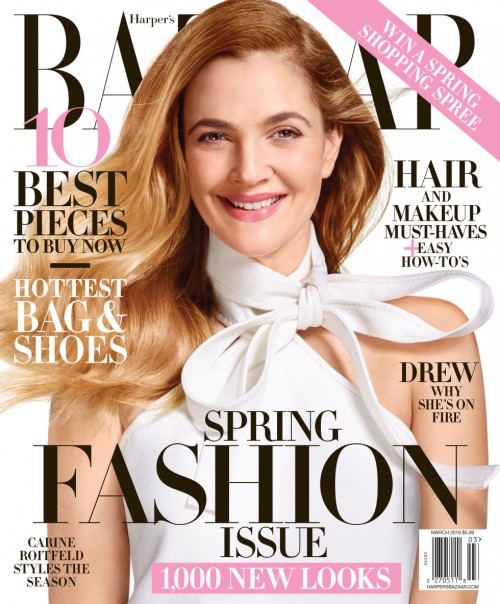 Talking about how her career has evolved over time, Barrymore discussed how she used to be so busy with work that she pushed herself to the limits, but that isn't an option anymore for the mom of two.
"I really pushed myself and I didn't care about my sleep, my health. I didn't have relationships or children that would be a priority over my work."
But now, Barrymore makes her daughters and her husband her #1 priority.