Award-winning Country singer-songwriter, Victoria Banks has just released her third studio album Indigo on October 7. The album will feature her current single "Ruined" which hit airwaves in August and showcases her evolved sound that can bridge various genres from Country to Adult Contemporary, resonating with a wide fan base.
Indigo pays tribute to Banks' growth as a songwriter, infusing years of resolve and personal experience into her lyrics, while remaining true to her Northern Canadian upbringing. The title track "Indigo," recorded on an old Gibson guitar in her attic by candlelight, reflects the artist's soulful authenticity as a songwriter in every note of the retro tone and heartfelt subject matter.
If her name sounds familiar you may have heard Bank's self produced albums When You Can Fly (2009) and Never Be The Same (2011). She was also the most nominated female artist in Canadian Country music in 2009 and won the 2010 Canadian Country Music Association's Female Artist of the Year award. Banks has earned a place in some of the most respected artists in the Canadian music industry, the admiration of Nashville's music elite and the label of "one of the best songwriters in the business" by Nashville's Music Row Magazine. Banks' impressive catalogue of hits includes Sara Evans' "Can't Stop Loving You," and the ASCAP and SOCAN award-winning song "Saints & Angels." Banks' also wrote Jessica Simpson's Billboard record-breaking country debut "Come On Over," One More Girl's BCCMA Song of the Year "When It Ain't Raining," Doc Walker's chart-topping "I'm Gonna Make You Love Me," and won a CCMA Songwriter of the Year Award for Johnny Reid's "Dance With Me."
Her album Indigo, is available for download now on iTunes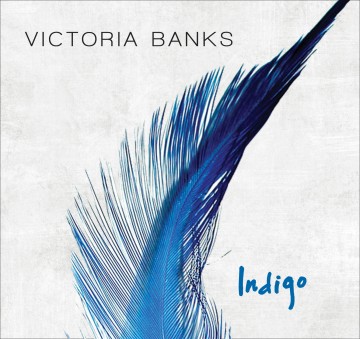 You're new album Indigo has just launched. What's the inspiration for this one?
Indigo is my pride and joy!  Instead of trying to make a record full of radio singles, I wanted to make one full of meaningful, honest songs. I wanted it to be the kind of record that I, as a music fan, would want to listen to over and over again from top to bottom.  I wanted it to say something profound. Maybe it's because I'm getting older, but I'm feeling emotions more intensely than I ever have. I'm at the age where I'm processing the grief of losing a parent, like most people I'm lying awake at night trying to figure out how my family is going to pay the bills and I'm turning on the evening news and wondering how the heck I'm supposed to stay positive and lighthearted in a world that can seem so overwhelmingly dark. So this record is about that. It's about being a light in the darkness, no matter how small you might feel. It's about how much strength you have and how surprising it can be to discover what you're capable of overcoming. It's about using the crap life throws at you as fertilizer and growing flowers in it!
Music wasn't your major in university, so how did you end up in the industry?
I was raised in a family that sang Bach in 4-part harmony around the dinner table at night!  We ate, slept and breathed music. And then I went and got a Bachelor's degree in Zoology. I think it was just an attempt to "get a real job," because I had seen firsthand how hard it is to make a musical living and I didn't want to spend my life struggling! I was committed to it – I had a series of summer jobs at the Muskoka Fisheries Unit studying fish populations in the lakes where I grew up – but that still didn't stop me from writing song lyrics across the margins of all my calculus notes, and from visiting Nashville frequently to see my old Bracebridge high school band-mate Deric Ruttan, who was trying to break into the music business as a songwriter at the time. Right before I graduated, the fisheries unit was shut down, my job was gone, and my co-workers were scattered on the wind. Fate basically gave me a blank slate and forced me to make a decision with my heart instead of my head. So I hit the road to Nashville with 6 months of saved-up waitressing cash and my guitar crammed into the back of my Pontiac Firefly. I spent the rest of that year living on Deric's couch, learning to play guitar in gloves because we couldn't afford to turn on the heat and six months later I signed my first publishing deal to become a staff songwriter. Music has kept food on my table ever since.
You're an award-winning songwriter, as well as a performer, can you tell our readers a little bit about your songwriting process?
It's a wonder I haven't been run over by a car or something, because I'm always walking around like a tuned antenna, looking for the next song idea. Sometimes it's a phrase I overhear at a coffee shop, sometimes it's a word on a billboard sign, sometimes it's a melody that wakes me up in the middle of the night and won't let me go to sleep until I sing it into my phone. I still hold down a "day job" as a Nashville staff songwriter, so when I'm not out on the road performing, I literally go to the office five days a week and write at least one song each day with different collaborators. When you're doing it that much, you learn to listen to your subconscious for tiny whispers so you can pull ideas out of nowhere on demand. I have two rules in songwriting: 1) BE KIND TO YOURSELF. Would you yell at a child who had a hard time coming up with a creative idea? Then why would you do that to your own inner creative child?  2) DARE TO SUCK!  Especially in collaborating, you have to share without self-editing, no matter how dumb an idea might seem.  It just might turn out to be the seed of something brilliant.
If you could write a song for any performer out there, who would it be and why?
Wow, that's a really hard question to answer because there are so many incredible singers whose voices I would love to "borrow". Every voice is like a different instrument, capable of doing different things, so hearing a variety of voices sing my songs is one of my favourite parts of being a songwriter. But in terms of sheer vocal ability, I'd have to say Carrie Underwood, because if the Olympics gave a gold medal for singing, she'd take it home. Not only that, but she can deliver a song with passion and make you believe it, whether it's something she has lived or not. That's a great talent.
You've mentioned that the music industry isn't so glamorous, what advice would you have for aspiring musicians? Does genre matter?
I would say to any aspiring musician, regardless of genre, that it's important to realize that "success" is not something the world defines, it's what YOU define for yourself.  Just because the world doesn't know your name and your bank account doesn't have six figures doesn't mean you're not successful.  Success is doing what you love and enjoying the process.  It's that simple.
If you aspire to break into the music industry, don't do it if you're looking for money or fame.  The people that survive in this business are the ones who can make it past 100 "nos" before they get the first "yes". They're the ones who work 80 hours a week at the poverty level for years before they ever get that big cheque and usually when it comes, they'll be lucky if it's enough to pay their debts and keep food on the table until the next big one. The only thing that can fuel that kind of persistence is sheer passion for the process of making music. If you would spend your life singing songs on a street corner just to be able to sing, or if you'd be happy to write 1000 songs for an empty room and never hear a single one of them on the radio, that's when you've got the right idea. Because you might "make it", and you might not. The stars might line up for you, and they might not, but you'll be successful either way because you'll be doing what you love.
What's on your playlist right now?
I listen to a mixture of music. Right now I've got The Civil Wars, Serena Ryder, Ed Sheeran, Lori McKenna, David Mead, Coldplay, Neil Young, Holly Williams, and Steve Earle.
Three words to describe yourself?
Grateful. Lover. Survivor.
Here's the lead single titled "Ruined" from her new album…