Supermodel mom Cindy Crawford's April spread in Marie Claire features 100% non-retouched photos.
The magazine calls the photos real, honest, and gorgeous. Here is the first release.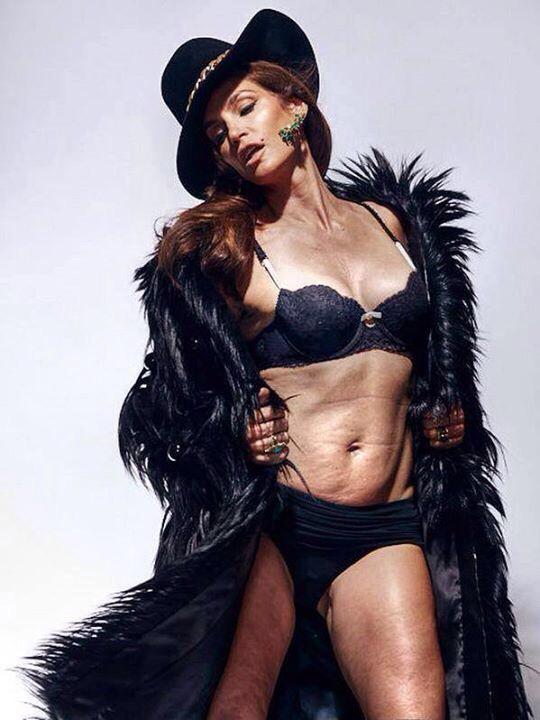 The April issue of the magazine will feature non-retouched photos from several different public figures. These images will reveal "flaws" to show women everywhere that models and celebrities are just normal people with normal people bodies.
The photos accompanies a very candid interview with Crawford.  She talks about body confidence and never being "one of the skinny skinny girls who could eat whatever they wanted." She also talks about wanting to be a good role model for her aspiring model daughter Kaia Gerber.
She looks amazing without Photoshop. Crawford is being widely praised on social media for actually baring all.