Last night at the American Music Awards there were headline performances a-plenty and enough scandal and gossip to power social media for days to come. But it wasn't just One Direction and Justin Bieber making waves – there were several celebrity moms who caught our attention with their slick style and outstanding contributions to the award ceremony last night.
Carrie Underwood
Okay, we admit it, we are a sucker for a sequin cape, sue us! Carrie Underwood, mom to two year old Isaiah, looked stunning in her nude cape dress. And she stole more than the show with her amazing dress, she also went home with the American Music Award for Favourite Female Country Artist! Way to go, Carrie!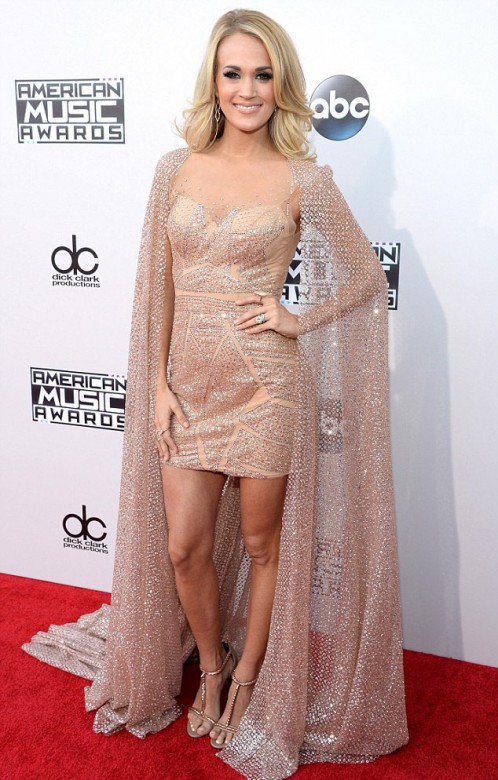 Gwen Stefani
The mother of three performed an emotional rendition of her ballad, "Used to Love You", following her recent divorce from husband of ten years, Gavin Rossdale. Stefani has been dating The Voice co-star, Blake Shelton, and although he did not attend the AMA's he tweeted his support. In true nonconformist style Gwen wore a daring sheer black outfit that showed off more than a little underwear on the red carpet.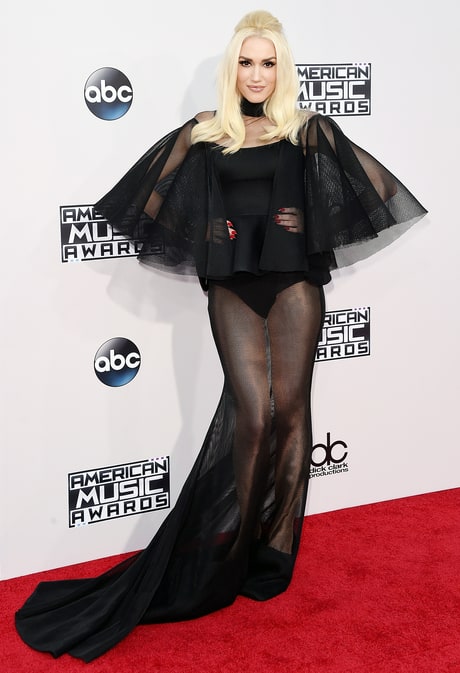 Ciara
Another celeb not afraid to wear a revealing dress last night was Ciara. After recently revealing that she lost 60lbs thanks to a strict diet and intense workout plan following the birth of her son last year, we're not surprised that she was keen to flaunt her bod. The embellished gown, with a high neck and train showed off the "Goodies" singers fabulous figure. The mom to one-year-old, Future Zahir Wilburn, is currently dating Seattle Seahawks quarterback, Russell Wilson.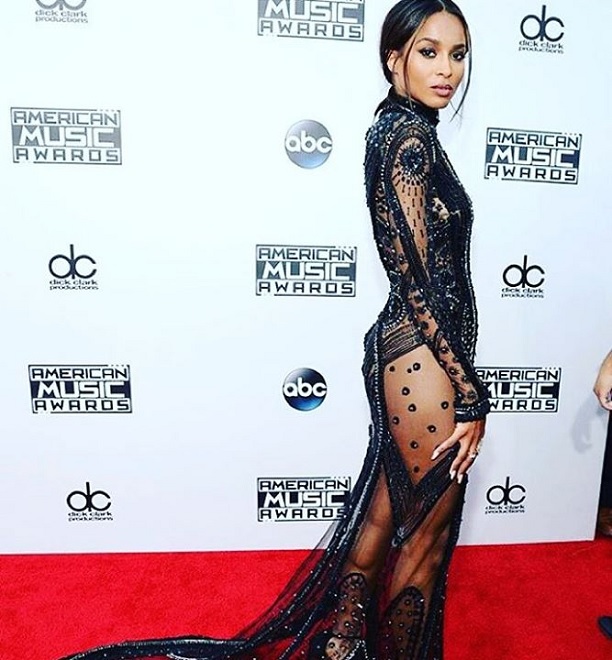 Jennifer Lopez
The talk of the night centered largely on J-Lo's incredible opening performance at the American Music Award's on Sunday night. The 46-year-old performed a medley of hits in a super tight cat suit, wowing the audience (well, everyone except Nicki Minaj) and setting twitter abuzz. But in addition to all this the mother to twins, Maximilian David and Emme Maribel, hosted the event and engaged in numerous costume changes throughout the evening.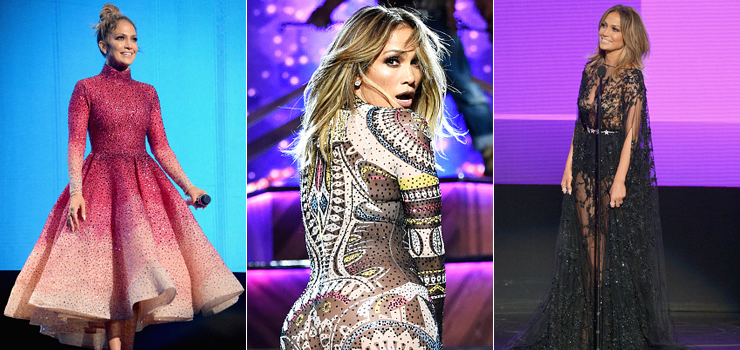 Alanis Morisette
It's hard to believe that "You Oughta Know" from Alanis' third studio album Jagged Little Pill, is 20 years old—and when she sang it at the AMA's with Demi Lovato last night it seemed like no time at all had passed. The Canadian singer kept things sophisticated on stage and on the red carpet, wearing all black, all night. Sporting a leather top for the cameras, and later leather pants for her performance, she had the rock-chic thing down perfectly.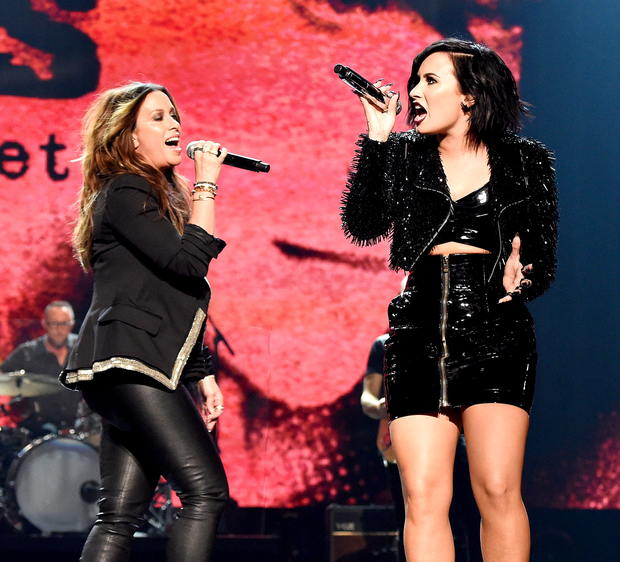 Alicia Silverstone
It seems that everyone last night was feeling nostalgic. Reuniting to celebrate the 20th anniversary of Clueless, Alicia Silverstone and Jeremy Sisto (who played Cher and Elton) introduced Gwen on stage, whose single 'Just a Girl' plays in the beginning of the 90's film. The mom to four-year-old, Bear Blu Jarecki, looked incredible in a floor length gold sequined dress. Cher Horowitz would be proud.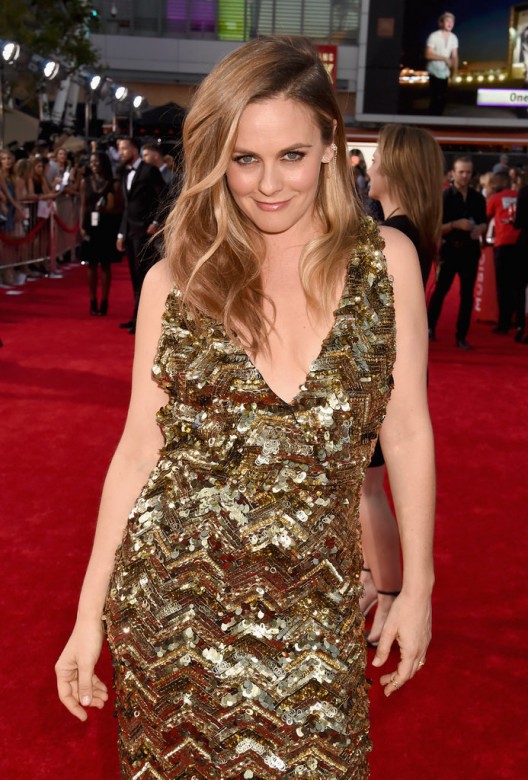 Celine Dion
With the performance of the evening and possibly the year, Celine Dion paid tribute to the victims of the Paris terrorist attacks last week, singing a haunting version of Edith Piaf's 'Hymne à L'amour' (and making us all cry in the process). Quebec's finest export raised a triumphant fist in the air at the conclusion of the song, a picture of the Eiffel Tower behind her. The singer kept her outfit pared down, wearing a floor length black dress with a beautiful floral decoration at the base, allowing her voice to do all the talking.