New parents Ashton Kutcher and Mila Kunis released the first eagerly anticipated photo of their new baby girl, Wyatt Isabelle Kutcher! Well, sort of…
The couple used Kutcher's Facebook to release the photo on Thursday. But wait, there's a catch. The two left fans guessing by posting pictures of six different babies (including a picture of a llama and a dog), teasing that one of them is their new baby girl.
"Here's your baby photo. Well, one of them is. Now can the helicopter please stop hovering over our house, there is a baby sleeping inside! And she's super cute," Kutcher wrote on the post.
Can you guess which one is Wyatt?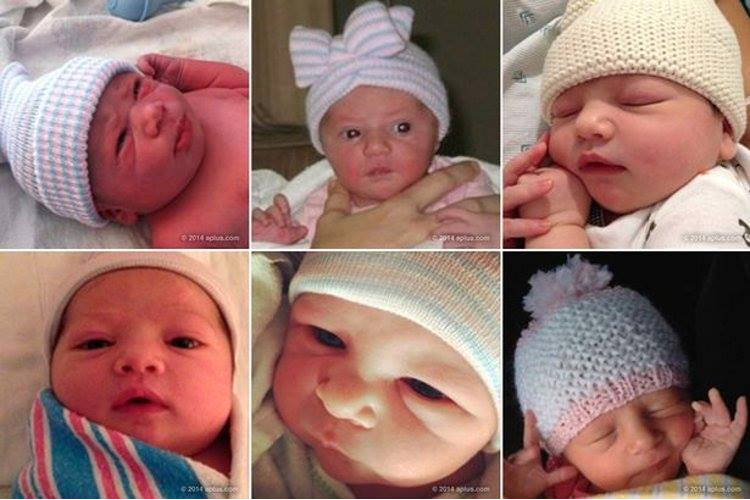 Now before you place any bets, TMZ claims to have figured out which baby belongs to the That '70s Show couple.
World, say hello to Wyatt! Well, maybe…
According to TMZ, the baby above is the only one "wearing the swaddle and cap that are uniquely provided by Cedars-Sinai Medical Center," the hospital where Kunis gave birth this past Tuesday, Sept.30.
Along with posting the pictures, Kutcher wrote a little heartfelt note to his daughter on his site Aplus.com. "Mila and I would like to welcome Wyatt Isabelle Kutcher to the world.  May your life be filled with wonder, love, laughter, health, happiness, curiosity, and privacy."
Kutcher and Kunis got engaged this past February, shortly before announcing they were expecting their first child together.
Congrats to the happy family!