We don't hear much about Adele and her family life but when something does come to light, it proves that Adele is not only an amazingly talented, Grammy-winning singer, she's also a great mom who loves her son very much.
Case in point, Adele was recently snapped hanging out with her three-year-old son at Disneyland—and he was dressed as Anna from Frozen.
Making the most of her time in Los Angeles after the Grammy Awards earlier this week, Adele, her boyfriend Simon Kolecki and their son, Angelo, hit up Disneyland. The photos show the family having what seems to be an incredibly enjoyable time.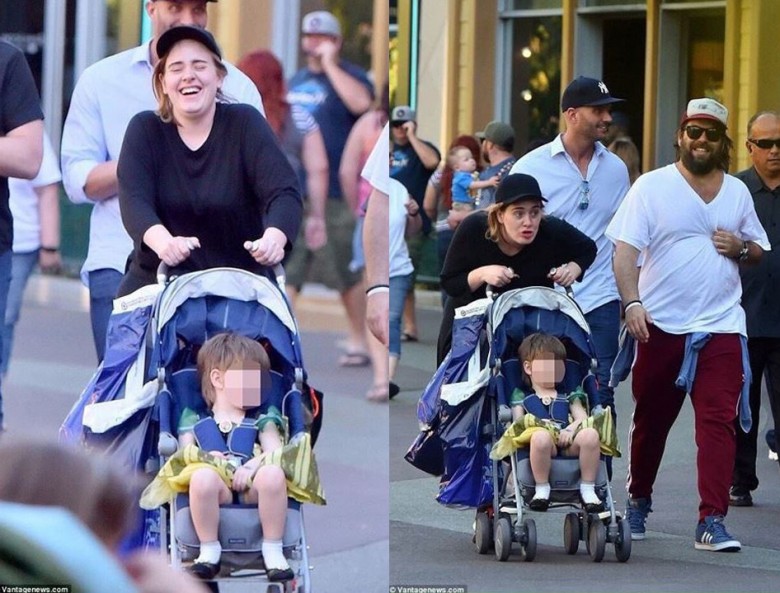 Little Angelo is hanging out in his stroller sporting his Anna dress, white socks and a pair of black flats while Adele and Simon looked like any other parents hanging out at Disney—baseball hats, sweats and sunnies! It's great to see a kid just being a kid and a celebrity parent giving them the space to do just that.
Adele has spoken before about how she and Simon are trying to raise Angelo in an environment that supports him not matter how he chooses to express himself.
It's always great to see parents—celebrity or otherwise—eschewing gender norms and letting their children decide for themselves what is "normal".
1. Adele let her son dress up as Anna from Frozen. Amazing. 2. Peter is smiling cuz Disneyland pic.twitter.com/NwWb4BSN8C

— Marc (@MarcMonster) February 16, 2016