It's September in Toronto and that can only mean one thing—TIFF season. Celebrities will be descending on the city as the festival showcases the best upcoming cinema, and we'll be keeping our eyes peeled for random (or not-so-random) run-ins with famouses.
Many of us are curious about what the celebrities receive as gifts. It's no secret that they are showered with cool stuff from designer goods to the latest tech to botox injections. At this year's Toronto International Film Festival (TIFF) this year it was fun to get a sneak peek inside the "gifting suites."
The whole "gifting" part of Film Festivals across the globe is a way to get products and services into the hands of celebrities. It's often a way of thanking them for attending an event or for supporting a cause. Of course, there are hopes that the A-lister would discover something useful and interesting. A  genuine shout out from a celebrity can mean a huge boost in brand recognition. We know the power of Oprah, right?
And we all want to know how much these gifts are worth, am I right? While most of the people taking care of the gifting prefer not to give a monetary value, I learned that one gifting suite's celebrity treat was estimated at upwards of $10,000 (CDN).
So, what's being gifted this year? I had the opportunity to go to the best of the best gifting suites to see just what's being offered (and what's going on) when the celebrities come into town for the 42nd edition of TIFF! Here are just "some" of the coolest, bestest, most amazing items I've spotted!
Located in a discreet location in the heart of Yorkville Village, celebrities and their stylists are invited to The Stylist Suite to get ready from head-to-toe for their press conferences, red carpet walks and parties. Guests here will be offered to borrow and, in some cases, keep clothes from a roster of names including Canadian designers Hilary MacMillan, Christopher Paunil, Maya Charbin, Leslie Hampton, Helene Clarkson, and Hendrixroe. In previous years they dressed Mary Kate and Ashley Olsen, Susan Sarandon, John Travolta, Tatiana Mislay, Misha Barton and many more. We heard that Ellen Wong (GLOW) and Tiera Skovbye (Riverdale) are among the list of stars expected this year. They'll also be offered up jewellery by Toronto designer Patricia Wong who recently had one of her stunning rings worn by Sophie Gregoire Trudeau. Discreetly the celebrities can also receive personalized skin care and cosmetic treatments from Dr. Jennifer Pearlman of PearlMD Rejuvenation. Celebrities can have their pictures taken by celebrity photographer Matthew Lyn for The Pull Magazine in support of WE Charity.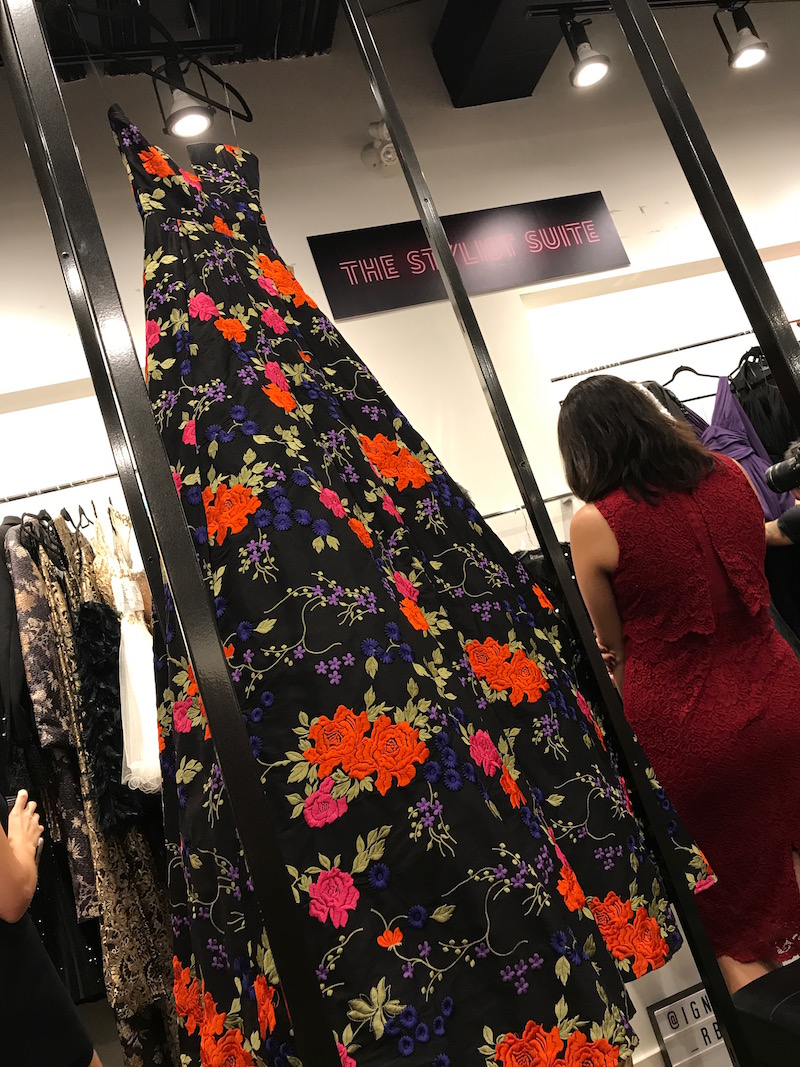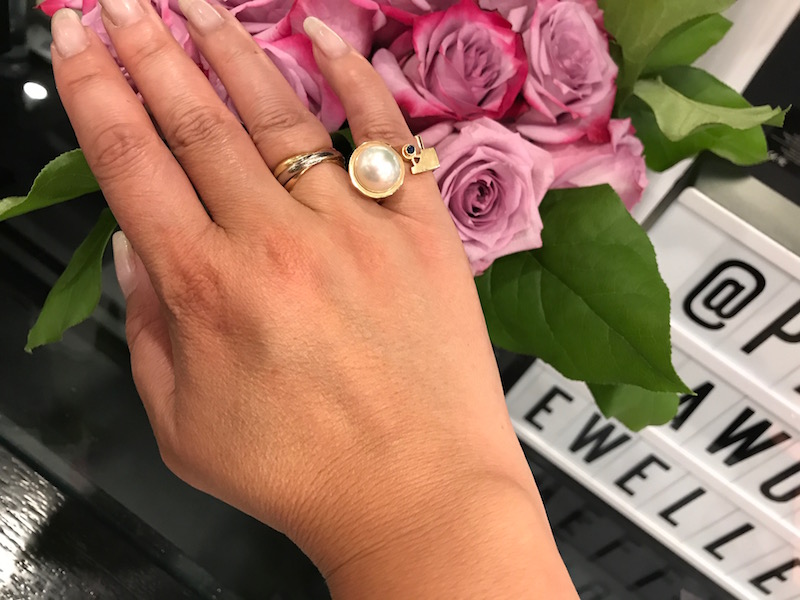 Bask-It-Style Lounge was hosted at the lovely Thompson Hotel this year! This lounge is known for gifting celebrities the most comforting items at TIFF. Their gift bags are hand delivered to hotels where known guests are staying and include sense provoking goodies to make a star's stay warm and inviting. So Canadian, right? Some of the goodies wrapped up in an Annie Thompson designer bag include the latest KOBO Aura H2O, a gorgeous selection of tea from  DAVIDsTEA, a beautiful Canadiana keepsake of designer jewellery by Studio1098, the latest novels including In This Moment by Karma Brown and The Explorers: The Door in the Alley by Adrienne Kress,  the cutest little HP Sprocket photo printer, and some Ace Hill Beer. Celebrities who received this goody bag in the past include Helen Mirren, Matt Damon, Jennifer Garner, Julianne More, Blake Lively, Sir Elton John and many more.  The value of this goodie bag is just over $1,300 (CDN)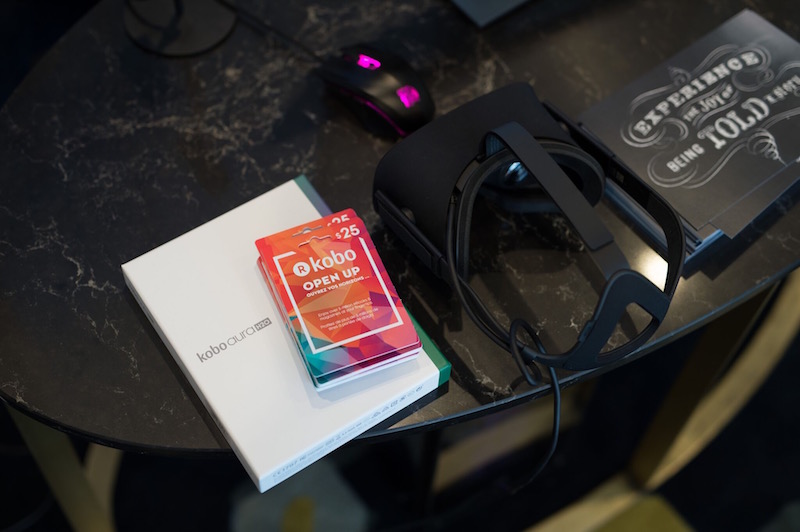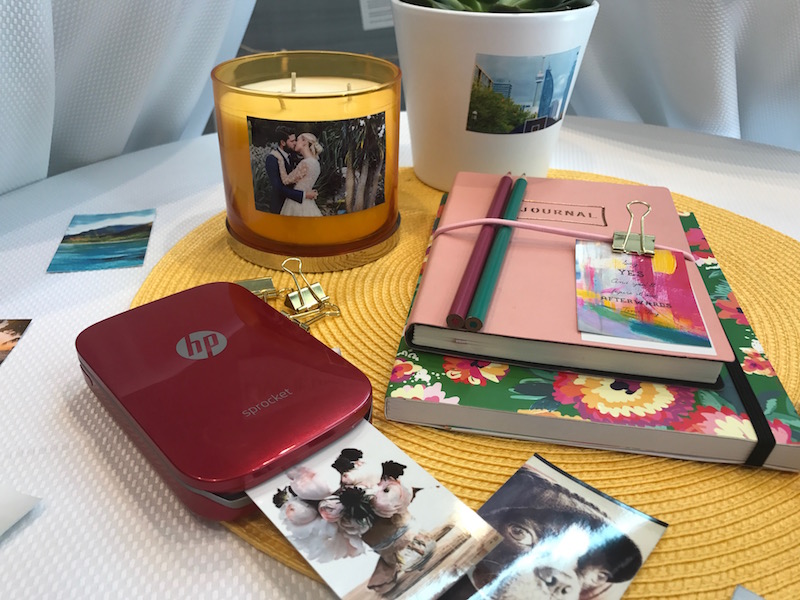 Not all gifting suites are about getting "stuff" but also about getting an experience. At NKPR's IT House celebrities were already flowing through on Day 1 while I noshed on my Pinkberry treat. This inspiring two-storey space, created in collaboration with the Scott Brothers (Property Brothers), is filled with AMAZING rock and roll photographs represented by the local Analogue Gallery. Celebrities can come here to relax in a casual environment and catch up with friends and film industry people without cameras in their faces. Here guests can also listen in on industry panel discussions. When I was there, Tanya Kim was hosting a discussion about Fashion and Film. Amongst the goodies here includes a selection of Swarovski jewellery and the opportunity for an Aura reading by local RoseAura.ca. So cool! Celebrities can also have their make up touched up by Annabelle Cosmetics before heading back out into the throngs of paparazzi.  Should the celebrities and guests want to take away some of the goodies discreetly, LUG offers the stars the latest bag of their choice from what's on site complete with accompanying pouches and useful cases. By the way, the artwork is all for sale here with proceeds going to charity Artists for Peace and Justice. In previous years, celebrities who visited include Robert Pattinson, John Cusack, Natalie Portman and many more. This year, I've heard they are expecting Jessica Chastain, George Clooney, Nicole Kidman, Margot Robbie, Drake, and Kate Winslet!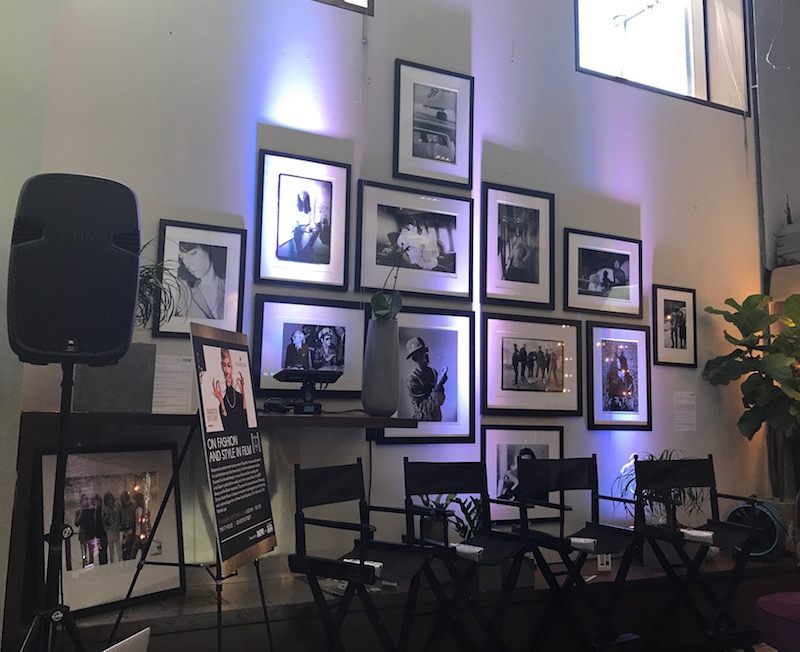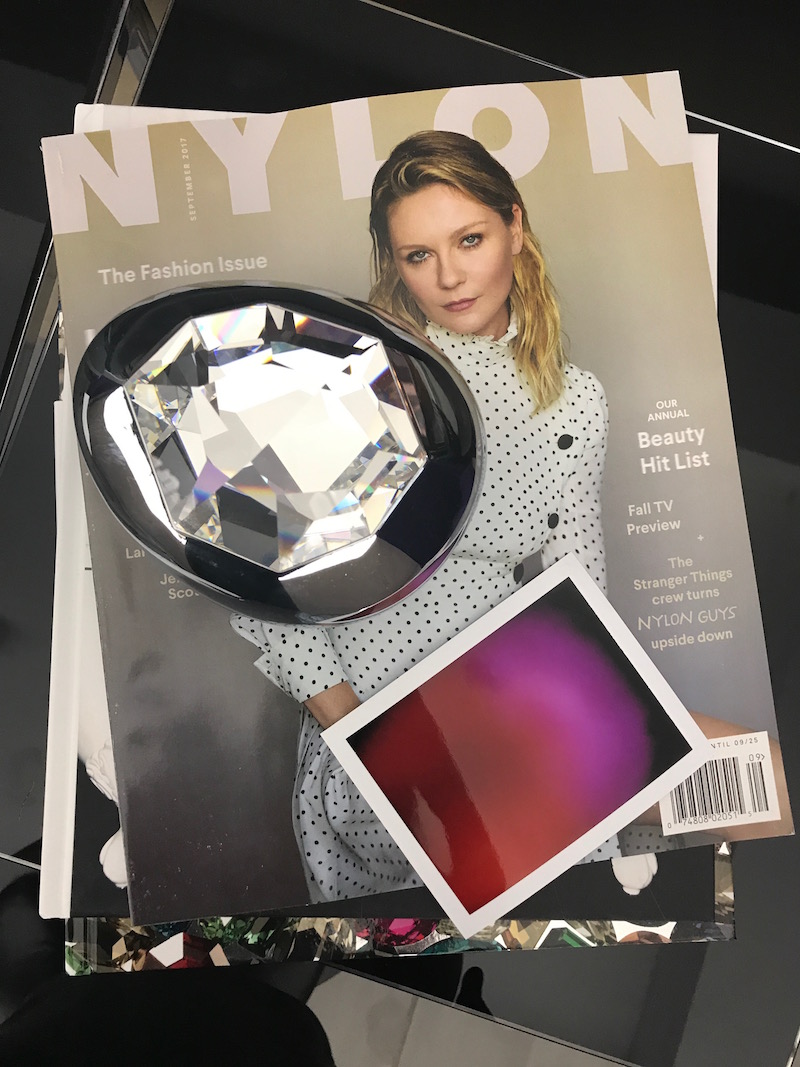 Tastemaker's Suite on the Six Lounge is located in the garment district of the city just steps away from the TIFF limelight. Celebrities are invited here to support the SickKids Foundation and check out some great quality Canadian goods including a beautiful selection of bath products from The Perth Soaps Co. and keep their feet cozy warm with a few pairs of socks from MacGregor (what happened to the warm weather here?) What's really cool? If they want a different kind of souvenir at this year's TIFF they can get inked with a custom tattoo created by the artists of Ink & Water (for real!) right on site. Already spotted at this year's lounge are Amanda Brugel (Handmaid's Tale), model Stacey McKenzie, and The Social hosts Cynthia Loyst and Marci Ian.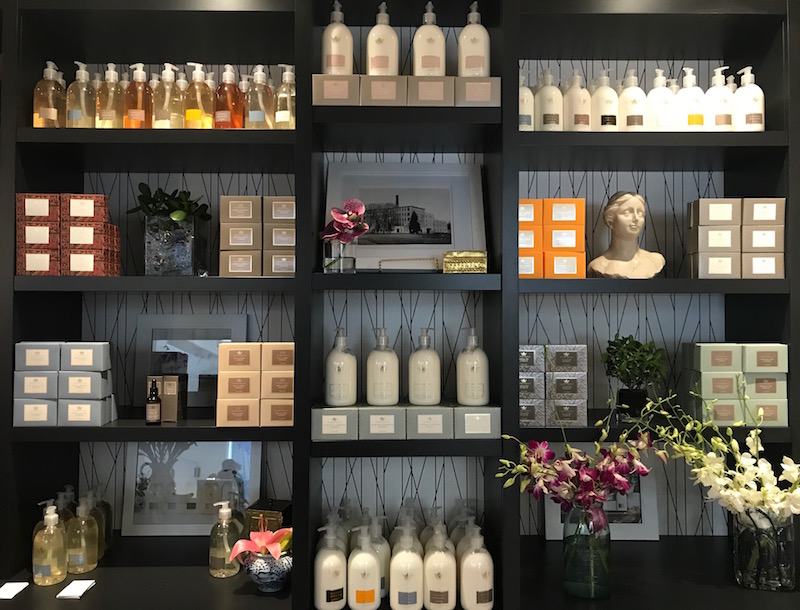 While the gifting lounges are traditionally geared to movie celebrities, this one is a favourite for media who are covering the "TIFF Beat". At The Essentials Lounge, media celebrities (you see them on the news and morning shows etc) who are running on three hours sleep each night, are offered up goods and services to help "survive" TIFF. Winks Eyelash Boutique was on hand to offer lash extensions. L'Oreal Hair provided hair styling and industry favourite products. Skinceuticals provided on-site skin care rescue. Dior Cosmetics and Tweezerman helped to ensure that nobody looks haggard with their make up specialists on site to select the right palettes to get us all TIFF ready. Hey, it takes a village sometimes!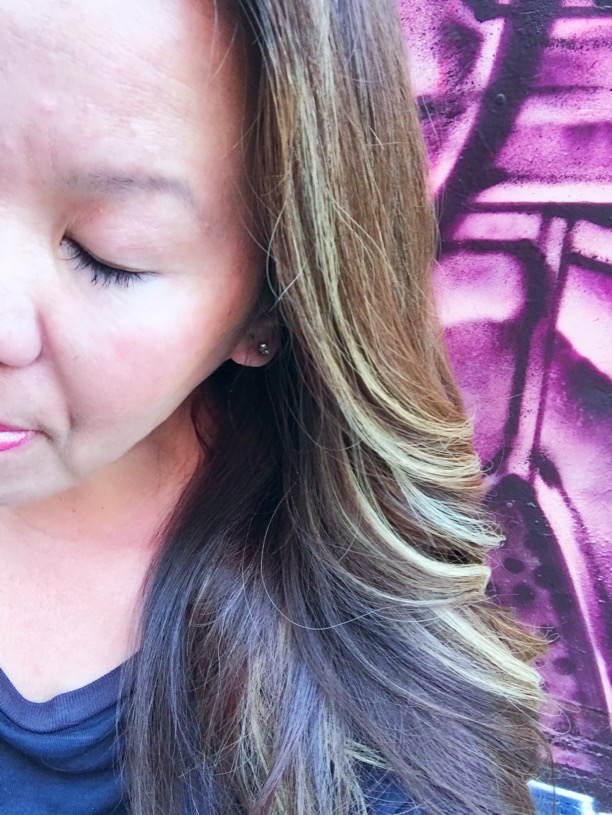 With all the running around we do, KEDS gifted everyone with a pair of the latest shoes including the new line of Kate Spade collaborations. Very sweet!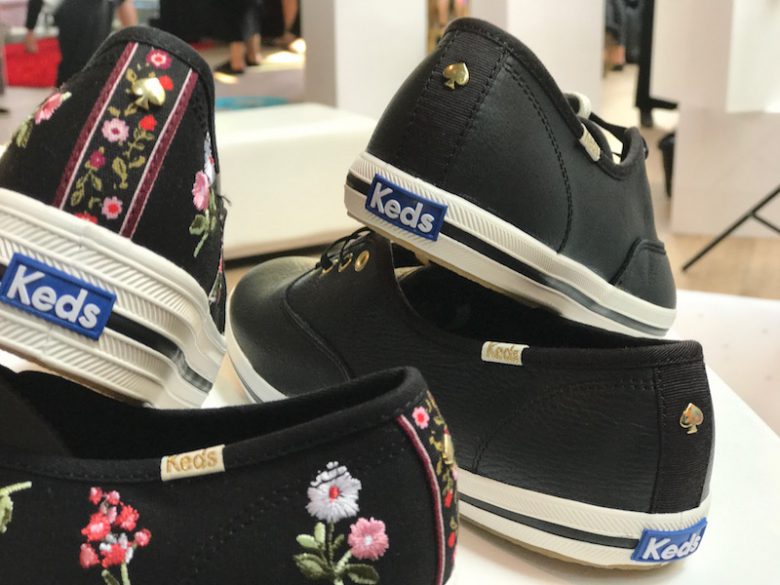 When we need a quick refresh, Michael Kors latest fragrance SEXY RUBY has just the right blend of sultry floral and fruit in a personalized bottle.
Should we have no time to get home to change (they know us well) we can switch into our Tuck Shop Trading Co. neighbourhood tees (Scarborough, Rosedale, Parkdale, etc)and when it's  that "ponytail hair kinda day" I've got a brand new cap to hide under too!