Book club is a great opportunity to read some great titles, catch up with friends and—let's be honest—share a bottle of wine. But it's all too easy to get into a rut once you've been doing it for a while.
Did everyone veto your choice because it was 700 pages long? Did someone suggest Eat, Pray, Love AGAIN? Are you still searching (fruitlessly) for another Girl on the Train?
If you're looking for some new books to sweep you up and tell you sweet, tragic, wonderful tales that capture your imagination, you've come to the right place. Thankfully, there are enough new and provoking novels to keep us going all year round—and get your book club chatting.
Here are five great reads that will get your book club mojo going again in no time: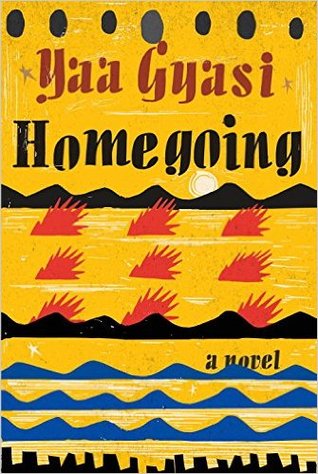 The book to get the discussion flowing:
Homegoing by Yaa Gyasi
This story traces the generations of two families, starting with half sisters from the eighteenth century. One sister is married to a British slaver and the other sister has been sold into slavery. The story continues by switching the narrative between the sister's descendants up till the present day. This is an epic family saga with rich characterization, gorgeous storytelling, and a detailed look at the effects of slavery and the colonization of Africa. If you're looking for a novel that'll stir up important discussions, Homecoming is the one to pick.
The book to fill that 'Girl on the Train' sized hole:
The Woman in Cabin 10 by Ruth Ware
Lo Blacklock thinks she's just setting out on a small, luxurious cruise with only a few cabins. She's a journalist who has been placed on an amazing assignment where she gets to experience calm water, open skies, and joyful guests as happy as her to be on the ship. But things quickly get eerie as the wind picks up, the sky begins to grey, and Lo horrifically witnesses a woman thrown overboard. All the passengers remain accounted for and the ship continues on its journey. Lo starts feeling desperate and must convey that something or someone has gone horribly wrong…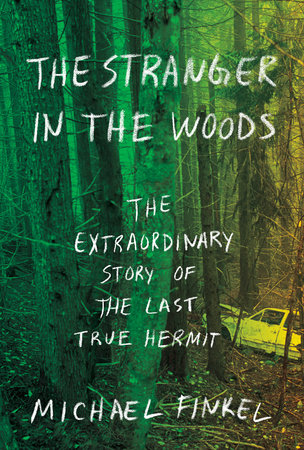 The book you can actually finish this time:
The Stranger in the Woods by Michael Finkel
This is the remarkable, true story of a man who left the modern world and made his way into the woods of Maine to live alone for 27 years. In 1986 at the age of twenty, Christopher Knight drove away from his home in Massachusetts, headed to Maine, and disappeared into the forest where he spent almost the next three decades without human interaction; making it through brutal winters with just a tent, finding ways to store his edibles, and breaking into cottages for clothing and reading material. Eventually, Knight was arrested for stealing, after having spent all that time surviving on his own. Based on the extensive interviews with Knight, we get a vivid account of why he secluded himself, what he learned, and the challenges he's faced since returning to the world. This story may be a very short 190 pages but it will stay with you long after you finish.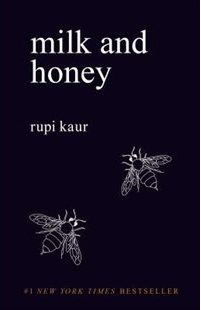 The book to get the group out of a book slump:
Milk and Honey by Rupi Kaur
Sometimes lengthy novels can stifle your book club if you've had a long run of them. Thankfully, it's poetry to the rescue when you need to get out of that slump! Engaging, haunting, and gorgeously authentic, Milk and Honey is a collection of prose and poetry that explores experiences of violence, femininity, abuse, loss, and love. You'll dive into the bitter moments and luxuriate in the sweet ones, and come to find that there's something sweet everywhere if you're willing to look.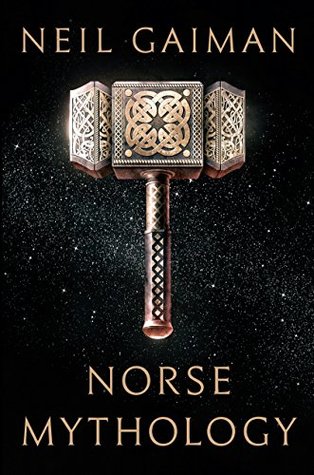 The book for a taste of fantasy:
Norse Mythology by Neil Gaiman
Known for his imaginative fantastical realms in fiction and long inspired by ancient mythology, Gaiman is taking it all back to the source in this novel that focuses on the great northern tales of Norse mythology. It starts with the genesis of the nine worlds, navigates the exploits of deities, giants, and dwarves, and comes to a peak with Ragnarok; the end of the gods and the rebirth of a new people. New life is breathed into these ancient myths that have long captured our imaginations and now have been vividly reincarnated with Gaiman's acute skill for storytelling.