I can't tell you just how excited my little guy is for all the news that was just released last night for the New Super Smash Bros. game!  Nintendo reveals that the game, slated for release in coming months, will offer new characters, launch windows and online functionality.
Things are being tweaked at this point but the game will be launch this summer for the Nintendo 3DS and then it will be ready for Wii U just in time hopefully for the holiday season. I'm guessing that's being done on purpose? Yep…get me twice! But if your family has both systems, you'll be interested to know that there will be some differences between them. While characters on the website will appear on both systems, some of the stages will be different. There will also be some elements that will offer the opportunity to link the two systems together to enhance the playing experience.
"New Super Smash Bros. games are a major event for video game fans everywhere, and present an experience that only Nintendo can offer," said Ron Bertram, Nintendo of Canada's vice-president and general manager.
Highlights for the new game include…
1. New "Smash Run" mode offer an exciting way to play against others in a multiple 3DS player mode. Four players will have five minutes to enter a dungeon and explore the surroundings, battle enemies and power-ups. Once the five minutes are up, the players go into the battle arena using their newly acquired items and power ups. Enemies are from a wide range of characters.
1. When playing online, two modes will be available: "For Fun" and "For Glory". In the "For Fun" mode, all stages are randomly selected and all items and power-ups will be available.  In "For Glory," only Final Destination stage variations will be available making it a nice, clean playing field between characters.
2. When playing with friends, full customization will be available where players can set the rules, stages and items however they want.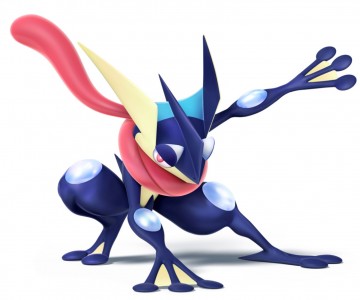 3. New enhanced features for characters include Zero Suit Samus, who's back but this time she's her own fully playable character and given powerful jet boots; Sheik, who also appeared in previous Super Smash Bros. games but will also be a unique playable character for the first time in both system offerings; and Yoshi who will stronger than ever. NEW Challenger Greninja (from Pokemon X and Pokemon Y) joins the roster as well for both systems.
4. Boss Characters, like Yellow Devil in Dr. Wily's Base, will make appearances in some stages. Players will be able to use them in strategic ways to battle other fighters.
5. Both game formats will also have a "Final Destination form," an alternate for of each stage that is inspired by a simple layout of the much-loved Final Destination stage.
And remember, Wii U and Nintendo 3DS feature parental controls that let adults manage the content their children can access!
New Super Smash Bros. will be available in stores and online. Stay tuned for more!