We're really getting into the "spirit" of things with this being Halloween week! And I went trolling for a few frightfully fun APPS in keeping with the theme! So, get ghouling! There's something for everyone! You may want to check these out too!

ZOMBIES, RUN! (iPhone, iPod Touch only) $3.99. Rated for 12+
This sounds really cool!!! If you love to walk, jog or run you'll love this app! Zombies, Run! goes at any speed and in this world, YOU WILL BE MOTIVATED to get moving! The app keeps you running as the story unfolds between a series of radio messages and voice recordings in between tracks. There are customizable playlists and challenges/missions to conquer. There's even an interval "Zombie Chasing" mode that's fun. I just read the descriptive…scared me already…"You tie your shoes, put on your headphones, take your first steps outside. You've barely covered 100 yards when you hear them. They must be close. You can hear every guttural breath, every rattling groan – they're everywhere. Zombies. There's only one thing you can do: Run!"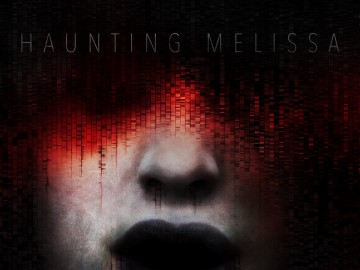 HAUNTING MELISSA  (iOS Exclusive) Free. Rated for 12+
If you love a seriously good ghost story Haunting Melissa is for you. Created by the Producer of THE RING and MULHOLLAND DRIVE this made for app horror movie will keep you up at night. This is an engaging story that is unlike any other. The descriptive…"no one knows why Melissa anished. She warned her friends that some ghostly presence had awakened in the isolated farmhouse where she lived…something that whispered to her from the locked room…. Now she's gone…and no one knows what unearthly horror has risen from the past…" There's never been a haunting quite like this. The story unfolds piece by piece when you least expect it. You may want to keep your light on.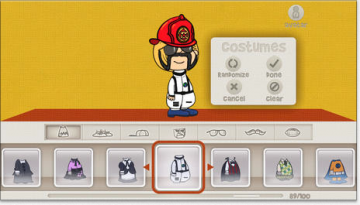 IT'S THE GREAT PUMPKIN, CHARLIE BROWN (available universally / iOS exclusive)
Who doesn't love Charlie Brown? Here's a new and interactive way to enjoy the classic children's book now designed for iPad, iPhone and iPod Touch. Create your own Peanuts character! Choose costume combinations and carve your own virtual pumpkin! Illustrations  have been digitally remastered and brought ot life with the voices, dialog and music from the original 1966 animated TV special.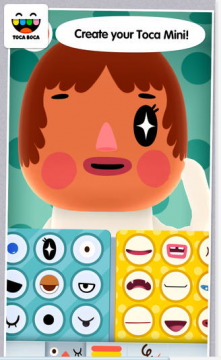 TOCA MINI (available universally) $2.99. Rated 4+
This is a cute app where kids can create their own Mini. Completely free-form, kids can customize with colours, stamps, animation and background. Great for letting their imagination and creativity run wild! It's easy to also upload the Mini creation onto iPhoto and share!
PEEKABOO TRICK OR TREAT (available universally) $1.99. Rated 4+
Your child can't wait for  Trick or Treating?  Check into the Peekaboo funhouse! There are 14 costumed creatures waiting to pop out and have some fun! Find a puppy dressed up as a princess, a ghost with awesome dance moves, a friendly fire-breathing dragon and more! Peekboo Trick or Treat features the artwork of the Caldecott award-winning author, Ed Emberley.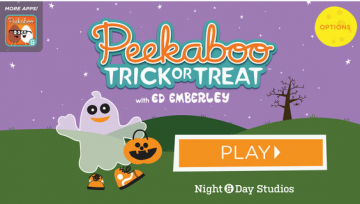 And download the Flashlight app before the night of going door-to-door– just in case you forget to bring one!