I was challenged the other day to a game of Squiggle Racer. It looked easy enough. Race the little car around the track. Conquer each level and unlock a new race track. But I hate it. I can't put it down.
No…wait…I do put it down…and WALK AWAY.
And then it LURES me back in.
It BECKONS me every so often.
My kids (14 yrs and 9  yrs) have a love/hate with it too. "I need to get to the next level," says my younger one. But it's a very quick game if you need to pass the time waiting, like,  at the airport or at a doctor's office.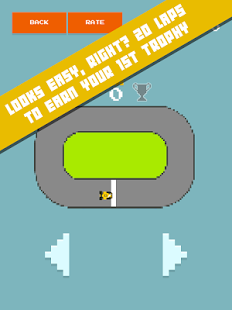 This 8-bit game isn't full of bells and whistles. It's an easy tap and play game that feels a bit nostalgic. It's clean and frustratingly fun. Inspired by the highly addictive gameplay which helped propel Flappy Bird to popularity, Squiggle Racer brings back the experience of simple play.
The game was created by Charles Schultze, who has a career as a developer for over 15 years including being an engineer with HBO, principal engineer at Yahoo! and now President of CS54 Inc. Schulze has had the opportunity to develop and execute web, mobile and enterprise apps for some of the world's top brands. His most notable work was creating and developing popular app "Comb Over Charlie" and working on the team that developed the HBO GO suite of applications.
If you (or your kids) have the kind of personality that loves a challenge then this is definitely for you! But if they get frustrated easily..test it out for yourself first and decide if it's right for them. It's a test of patience with a satisfying reward of moving upwards and onwards. But have a sense of humour with this and know when enough is enough.
Think you can do it?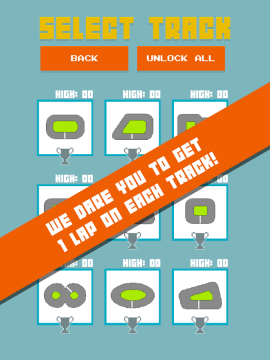 Squiggle Racer is available for free download for iOS at the iTunes AppStore and Google Play. A full version is also available for purchase that offers more tracks and challenges. Grrrr!
Visit the app's official site at www.squiggleracer.com