It's definitely feeling a little more "winter" like these days and just in time for the 109th annual Santa Claus Parade in Toronto this Sunday, November 17th!  I'm so excited as this parade has been a tradition for me ever since I was little. I can truly say it's something my family looked forward to each year. Now, with kids of my own, we've been actively participating in the parade! So, bundle up and grab your hot chocolate!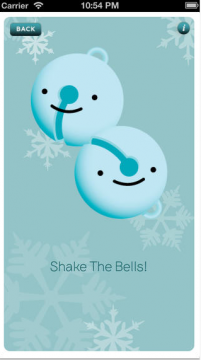 You may also want to download the iTunes App for iOS. It's cute! You can track Santa along the parade route as well as turn on the jingle bell sounds. Great way to keep the little ones happy while they wait for the jolly guy!
I had the opportunity to ask Santa just a few fun questions. I know he's a super busy guy but I've got my "connections".   Yes, schmoozing with the elves gets you access sometimes!
Do you have any rituals before the big parade? 
Nothing specific, but I do love pausing before the big moment to take in the cheers from the crowd.
What will you be having for breakfast on the day of the parade?
A big bowl of oatmeal …mhmm! 
What does Santa want for Christmas?
There is nothing tangible that I want….just Peace On Earth
What are Santa's hobbies throughout the year?
When I have a few spare moments throughout the busy year, I enjoy playing in The Elf Band and making toys out of wood.
What is Santa reading these days?
I have been catching up on magazine articles from around the world.
Any favourite movies?
I'm a big fan of the Old fashioned musicals, especially this time of year! 
Where does Santa go on vacation?
I try to change it up when I can, but this year I will be vacationing throughout the cities and towns in  Canada  from coast to coast.
What do you do after you deliver all the toys?
Sit back with a nice cup of tea and an oatmeal cookie and reflect with Mrs. Claus on another wonderful year. 
What are you thinking of bringing this year to Miley Cyrus?
Whatever she has on her wish list, (but only one item).
What is Santa's favourite thing about the holidays?
I do love seeing the smiling faces of all ages. I also love the fact that everyone seems to take life a little easier.
Ho,Ho,Ho.
Santa
For all the information on the parade, visit thesantaclausparade.com 
See you there!