One of the most buzzed about events to happen in the city each year is the Toronto International Film Festival (TIFF). The much-loved festival for movie lovers and celebrity sightings takes over the downtown core from September 4 to September 18, 2016. The Festival is always fun to take part in, as it's often the first look at films that go on to be blockbusters. Of the 397 features and short films slated for this year's festival, 138 films will be making their World Premiere.  For me, I like discovering movies that may not even make it to our big screens and may just be the only chance I get to see some remarkable international productions from 83 countries.
But the film festival offers so much more. I love the opportunity to participate in Q&A sessions with filmmakers and actors after the screenings, but I must admit I love the buzz and the nights out, strolling and stumbling across a celebrity or two, maybe three, walking a red carpet or when I least expect to, late at night in a local restaurant or bar.
If you're interested in big name celebrity sightings, keep your eyes out for some of the big names expected to visit "the six" during TIFF 2016 including Anne Hathaway, Nicole Kidman, Scarlett Johansson, Pharrell Williams, Octavia Spencer, Joseph Gordon-Levitt, Richard Gere, Matt Damon, Anne Heche, Kate Hudson, Ethan Hawke, Jennifer Gardner, Ryan Gosling, Michael Fassbender, Jennifer Hudson, Shia LaBeouf,  Sonia Braga, Christian Bale, Ewan McGregor, Brie Larson, John Legend, Denzel Washington, Rachel Weisz, Reese Witherspoon, Sigourney Weaver, Suki Waterhouse, Emma Stone, Hailee Steinfeld, Chris Pratt, Matthew McConaughey, Lupita Nyong'o, Charlize Theron, Justin Timberlake, Mark Wahlberg, Natalie Portman, Rooney Mara, Peter Sarsgaard… and many more. MANY!
Here are just some of the films that are coming to this year's Festival that we've got on our radar, but do check out the complete list at tiff.net  and let us know what you're also hoping to see during TIFF…
ALL I SEE IS YOU directed by Marc Forster. World Premiere. Stars Blake Lively and Jason Clarke. This thriller is about a blind woman who regains her sight and begins to discover disturbing new details about her marriage and her life. The married couple faces unexpected challenges, as she not only sees everything around her but also sees herself in a new light.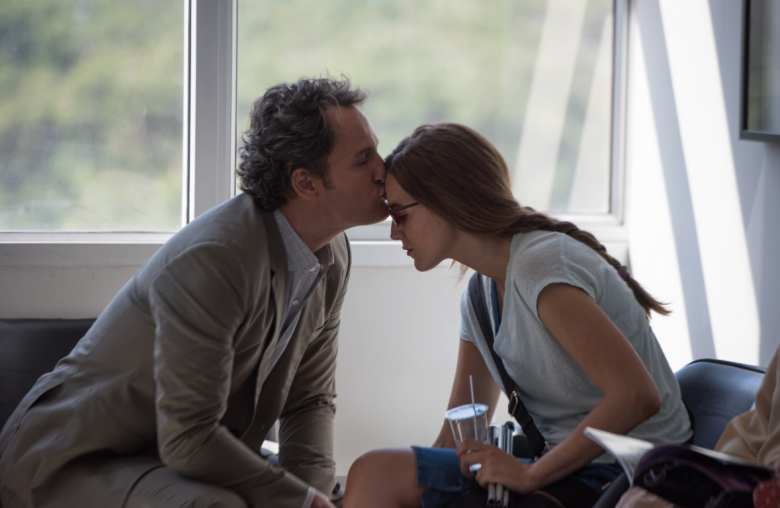 BRAIN ON FIRE directed by Gerard Barrett. World Premiere. Chloe Grace Moretz stars as a New York Post journalist who suffers from a rare autoimmune disorder. She is repeatedly misdiagnosed following a series of violent outbursts and severe amnesia in this adaptation of Susannah Cahalan's bestselling memoir, Brain on Fire: My Month of Madness. 
BRIMSTONE directed by Martin Koolhoven. North American Premiere. Stars Dakota Fanning, Guy Pearce, Kit Harrington and Carice van Houten. This gritty revenge western is about a young woman in a frontier community who must go on the run when she is targeted by a diabolical preacher. The film follows Liz on her harrowing journey to protect herself and the children whose quiet country life is sent on a seemingly unstoppable chain of events.
BURN YOUR MAPS directed by Jordan Roberts. World Premiere. Stars Jacob Tremblay, Vera Farmiga, and Martin Csokas. This charming and moving adventure story follows an 8 year old boy who is convinced that he actually hails from the steppes of Mongolia, leading his troubled parents to undertake an incredible and unforgettable family journey.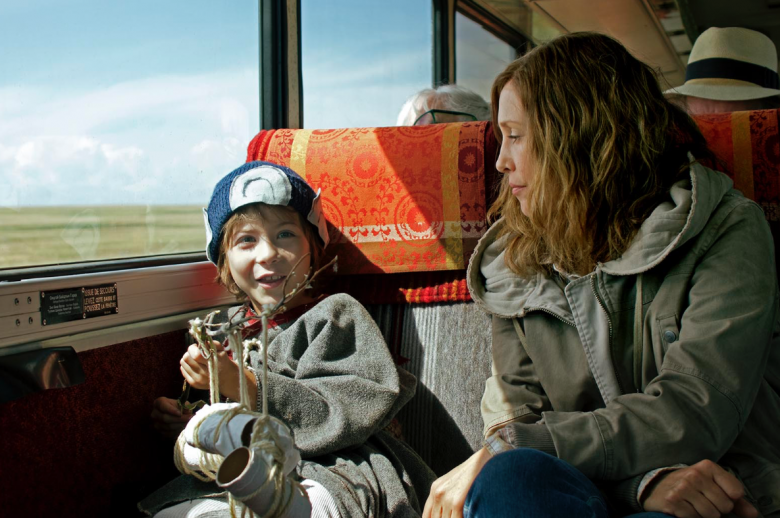 JACKIE directed by Pablo Larrain. North American Premiere. Stars Natalie Portman as Jacqueline Kennedy. The story is told through the eyes of Jackie Kennedy depicting the events leading up to, and following, the assassination of JFK. It is a moving portrait of a grieving widow and mother.
THE HEADHUNTER'S CALLING directed by Mark Williams. Stars Gerard Butler. A ruthless corporate headhunter battles his rival for control of their job placement company, until  a family tragedy brings his personal and professional lives into conflict. He is torn between his ambition and the needs of his family.
JT + THE TENNESSEE KIDS directed by Jonathan Demme. World Premiere. This documentary follows pop sensation Justin Timberlake and The Tennessee Kids on the final stretch of the 20/20 Experience Tour, taking viewers behind the stage, up close and personal.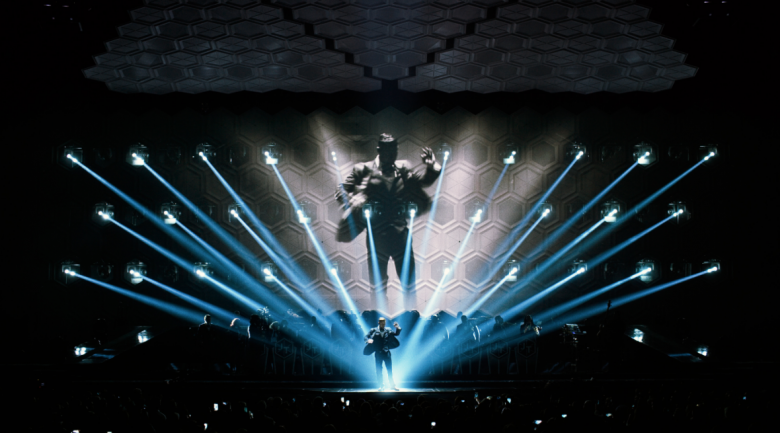 JULIETA directed by Pedro Almodovar. North American Premiere. Almodovar adapts three stories from Canadian Nobel Prize winner Alice Munro for this time-tripping tale about the relationship and eventual rupture between a Madrid teacher and her beloved daughter.
LA LA LAND directed by Damien Chapelle. Canadian Premiere. Stars Ryan Gosling and Emma Stone. an ambitious jazz pianist and an aspiring actress fall in love while pursuing their dreams of stardom, in the dazzlingly styled homage to the classic Hollywood musical.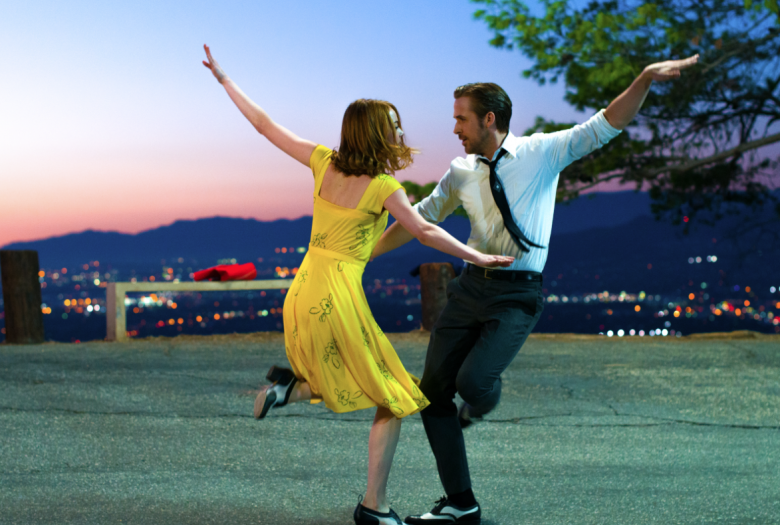 MARIE CURIE, THE COURAGE OF KNOWLEDGE directed by Marie Noelle. World Premere. Stars Polish actress Karolina Gruszka. This biography is of the legendary Nobel Prize-winning physicist and chemist who courted controversy with both her challenging of France's male-dominated academic establishment and her unconventional romantic life.
NOCTURNAL ANIMALS directed by Tom Ford (yes, THAT Tom Ford). North American Premiere. Stars Amy Adams, Jake Gyllenhaal, Armie Hammer. Nocturnal Animals is about a woman who is forced to confront the demons of her past as she is drawn into the world of a thriller novel written by her ex-husband.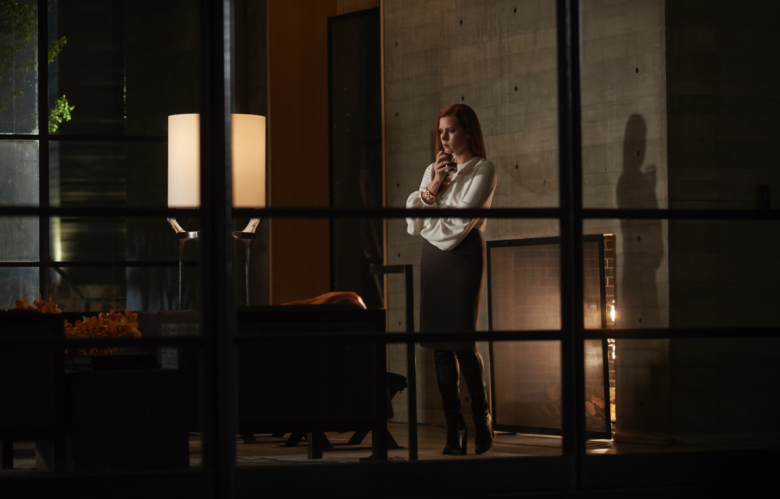 PARIS CAN WAIT directed by Eleanor Coppola. World Premiere. Stars Diane Lane, Alec Baldwin, and Arnaud Viard. This sexy and charming road movie is about a fifty-something empty-nester with a workaholic husband who embarks on an impromptu, two-day journey through the Frency countryside with a rakish bon vivant.
PERSONAL SHOPPER directed by Olivier Assayas. North American Premiere. Stars Kristen Stewart. This artful ghost story about a  young woman trying to reconnect with the spirit of her departed brother. Maureen is the personal shopper for a high-powered  and successful woman who has just lost her twin brother. While she navigates her way through the fashionable world of her employer she's also haunted and troubled by the spirit world.
A QUIET PASSION directed by Terence Davies. North American Premiere. Stars Cynthia Nixon as the legendary poet, Emily Dickinson, in this biopic. Dickinson's importance is now recognized in American literature but the 19th century poet was virtually unknown in her lifetime.
SNOWDEN directed by Oliver Stone. World Premiere. Stars Joseph Gordon-Levitt as NSA whistleblower Edward Snowden in this real-life political thriller about his decision to leak classified information that shook the world.