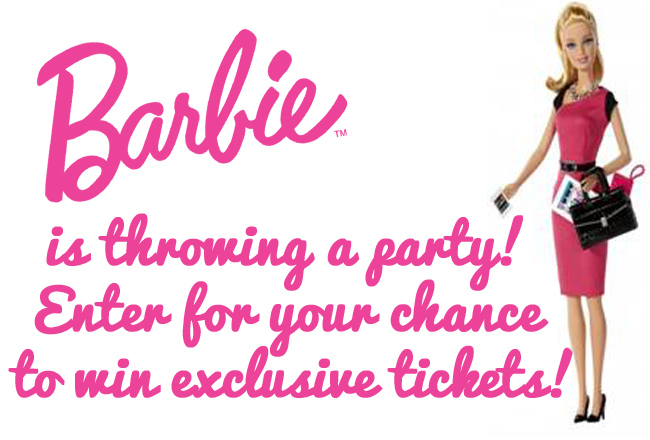 THIS CONTEST IS NOW CLOSED. THANK YOU FOR ENTERING!
To celebrate the launch of Barbie's 150th career, Entrepreneur Barbie, and the first ever Barbie Business Bursary program, Barbie is throwing a VIP Play Party and we are giving away tickets for one mom and up to three kids! Always a trailblazer, Barbie® has a mission to inspire the imagination of every young girl and to empower her to follow her dreams.
The winner of YTV's The Next Star, Alicia Moffet, will perform at the party that will be decked out in all things Barbie! Dolls, cars and even the dream house will help to create a magical environment for girls to explore and experience new and exciting worlds, stretching their imaginations.
Everyone in attendance will receive their very own Entrepreneur Barbie.
The party takes place on Wednesday, July 9th in Toronto. The exact time and location of the party will be disclosed ONLY to the winner.
Must reside within the GTA to enter. Contest closes Monday July 7th at 12:00pm.