THIS CONTEST IS NOW CLOSED. THANK YOU FOR ENTERING!
We are so lucky here in Toronto to have such amazing restaurants and the opportunity to eat pretty much whatever our hearts desire.
We are even luckier because this July, the Taste Festival is having its North American debut here in Toronto! On July 24th to 27th Fort York will be taken over by cooking classes, demonstrations, chef Q&As and much more in the inaugural Taste of Toronto.
To get everyone excited we are giving away two tickets to the event (note: kids get in free!) plus a Kenwood Cooking Chef Kitchen Machine with a retail value of $2000! All you have to do is tweet @urbanmomsca and @TasteofToronto using the hashtag #TasteofTorontoUM and tell us what you would make with a Kenwood Kitchen Machine if you won.
Consistent Mixing + Induction Cooking = Perfect Results! The Kenwood Kitchen Machine offers optimized performance, controlled power and maximum versatility.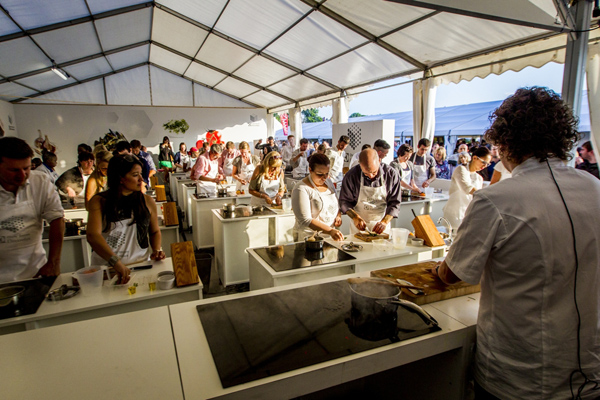 Once you make your way to The Taste of Toronto Festival, you'll be able to sample the delicious eats while taking in the tunes (music performances have been curated by local record label Arts & Crafts, so you know it will be great!). Take your time strolling, sipping, sampling and shopping from the nearly 70 artisanal food and drink vendors in the Producers Marketplace.
If cooking is your thing, be sure to sign up for a Metro Master Class where you will be able to cook alongside one of your favourite chefs and pick up a few of their signature tips and tricks. Or head to the Tasting Room to join a panel of sommeliers in a 30 minute interactive wine tasting class.
Perfect for the kids is an ice cream making workshop having from 1 p.m to 2 p.m Friday-Sunday. Kids from 6 to 16 years are invited to come and make ice cream in the 1826 Officers' Mess Kitchen but spaces are limited so be sure to sign up on site.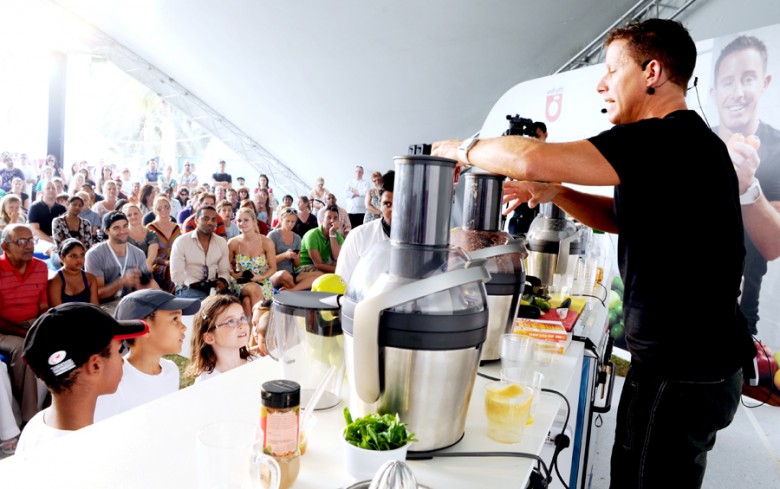 Seventeen of Toronto's top chefs will be offering new culinary creations and over 50 signature small plates across 14 pop-up restaurants on site. Each restaurant will be offering three signature dishes. This year's lineup includes dishes from these amazing restaurants and many more:
Barque Smokehouse
Momfuku Noodle Bar
Yours Truly
Patria
Richmond Station
Bosk
Valdez
Splendido
So get your tweets sent and your taste buds ready for the first ever North American Taste Festival, Taste of Toronto!