For me, when i think of Canadian television, the very first show that comes to mind is always Degrassi. As a child in the states, PBS used to air episodes of Degrassi. That was my first exposure to Canadian tv. everything seemed different. the picture quality. the accents. the actors were people i'd never seen before. I adored Degrassi because it was so bad. but, it made me think that all Canadian tv was poor quality. and sure, there are some serious duds (big Comfy Couch anyone??)…but there are also some greats.
Corner Gas. Little Mosque on the Prairie. Road to Avonlea. Restaurant Makeover. Fraggle Rock. Kenny VS. Spenny.
and now, my newest discovery, Rent-A-Goalie.
and clearly i'm not the only one who thinks it's great….The first season was nominated for three Gemini Awards, including Best Comedy Series. It was also nominated for four Canadian Comedy Awards and won two, a Directors Guild of Canada Award, and the CFTPA Indie Award for Best Comedy Series.
if that doesn't pique your interest, maybe this will…
hello, boyfriend!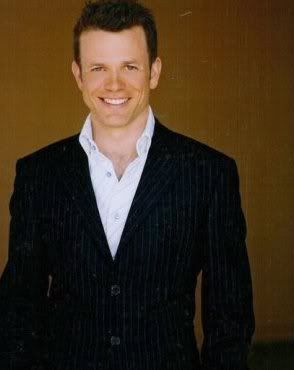 this, friends, is Christopher Bolton. He plays Cake on the show. He loves, lives and breathes hockey. He also runs a rag-tag goalie rental service out of a coffee shop in Toronto, called Cafe Primo. The cast is perfect. Wait until you meet Puker, who, as you'd have guessed, gets sick before games. And Shit Pants, and Looch, and Short Bus. They are all eccentric and perfect.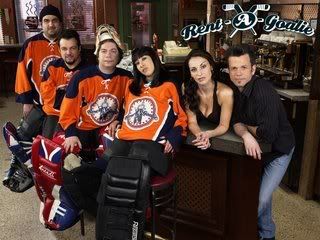 It's heartfelt and hilarious. It hits the Canadian way of life right on the head – – – coffee and hockey. Season 1 of this show just came out on DVD last week, and our friends at Alliance Films have, once again, given us FIVE copies to give away!
FIVE!
and i will throw in a copy of The Academy Award Winning – 4 times over – No Country For Old Men!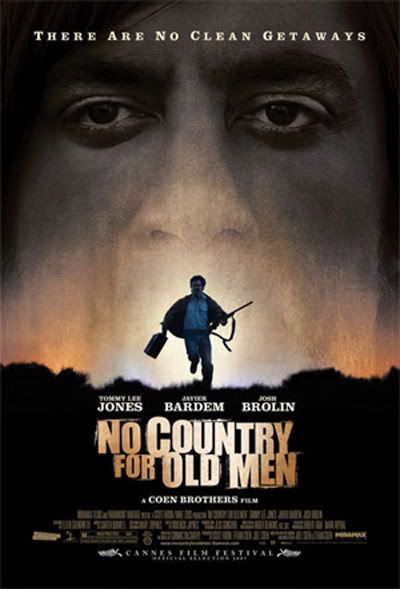 to win this prize pack i want to hear from all of you – Canadians and non-Canadians.
what's your favorite thing about Canada?
what's your favorite Canadian show?
what's your least favorite??
leave me a comment today and this could be yours!!