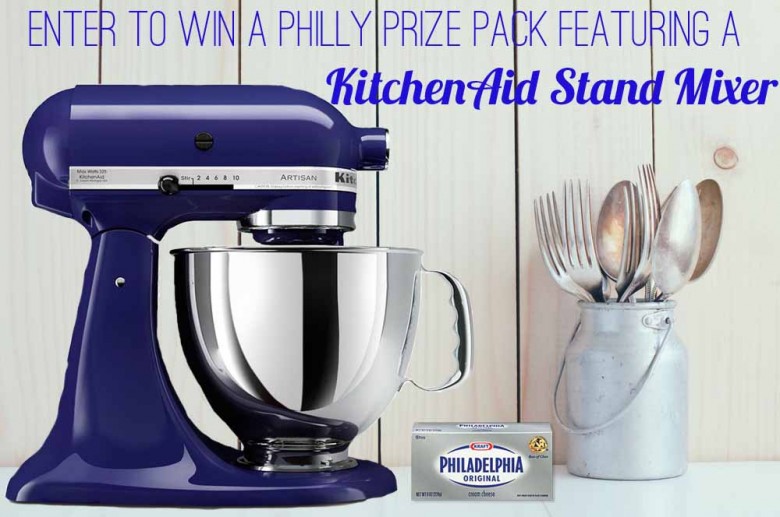 CONTEST IS NOW CLOSED
Philly Canada wants to know if you have a cheesecake recipe that gets people asking "who made this?" The 3rd annual Philly Cheesecake of the Year contest is giving home cooks the chance to compete in a bake-off at the Kraft Kitchens in Toronto. The winner of the bake-off received $5,000 cash and the opportunity to have their recipe featured in a national ad campaign.
Philly Canada wants to give five lucky UrbanMoms readers a chance to perfect their own baking skills by giving you a chance to win everything you need to create your own cheesecake masterpiece!
Enter below for your chance to win a prize pack valued at over $700 including a KitchenAid stand mixer, a spring form pan, a spatula and a cookbook. Philly is also throwing in a pre-paid gift card to help you buy all the ingredients you need to construct a cheesecake worthy of being called Philly's Cheesecake of the Year!
Please read the Rules and Regulations before entering.
CONTEST IS NOW CLOSED