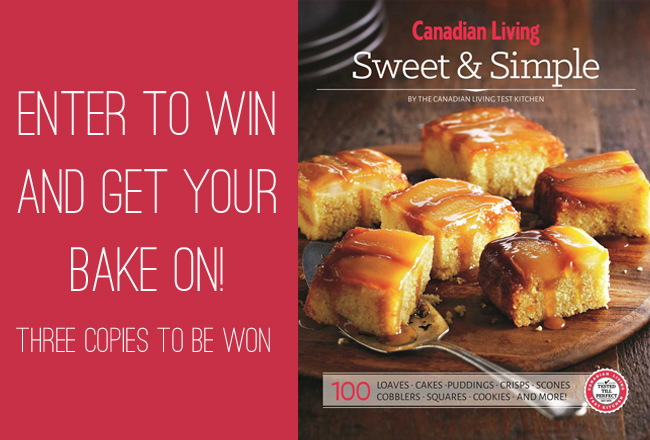 We want to help make your Valentine's Day as sweet as can be! And what better way to add some sugar to the day of love than baking a time-tested dessert recipe?
Sweet, simple and made with love: Is there anything better? The Canadian Living Test Kitchen has rounded up 100 of their easiest Tested-Till-Perfect desserts, treats and snacks. If you're a cook who's just starting out, there are all the luscious, basic recipes you need to build your repertoire: muffins, quick breads, crisps, cobblers, easy cakes and much more. For more advanced cooks, there are scrumptious twists on your favourite simple desserts, including ginger-scented shortcakes (so good with fruit and cream), fruity and chocolaty bread puddings, and light-as-air mousses. Canada's most-trusted food experts also share all their best tips and tricks for making homemade desserts that bring people together, without making them spend hours in the kitchen.
Enter below for your chance to win 1 of 3 copies up for grabs!
Contest Ends on February 13th, 2015.
Please read the Rules and Regulations before entering.