what the big guns are discussing this week: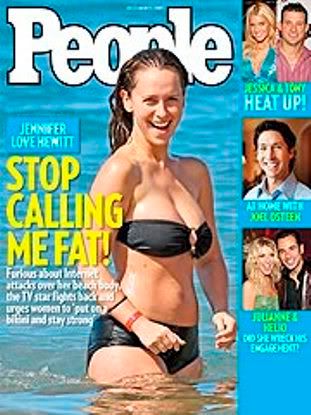 People…Jennifer Love Hewitt comes in at #1. She and her size 2 body are fighting back. i've said it before and i'll say it again…the woman is NOT fat. but there is something called "dressing for your body"…which is why my size 2 body will be wearing a TANKINI when i go to St. Lucia in the spring. just sayin' maybe if a celebrity doesn't want the criticism, she should think about that when getting dressed…or undressed, for that matter.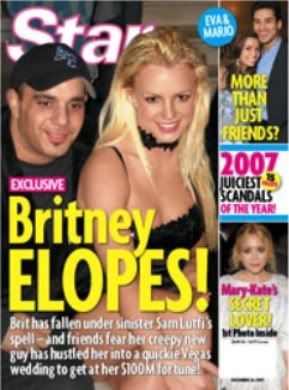 According to Star magazine, but not according to any other source i can find, Britney and her newest boy-of-the-moment, Sam Lufti, have gone and gotten themselves a quickie wedding. Hey, maybe third times a charm, y'all? By the way, little tidbit, Sam's name is actually Osama…hahaha. She sure knows how to pick em, eh?
Life & Style has baby updates…JLo, Britney (shocker! she's NOT pregnant!), Nicole Ritchie. Look for some dirt on Hollywood's newest reality tv couple casualty…The Hills' Heidi and Spencer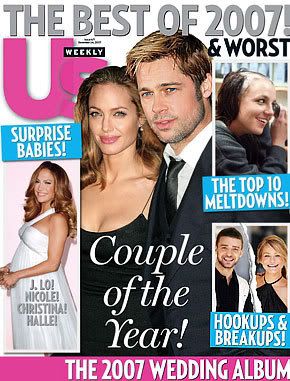 Us Weekly names Brangelina the Couple of the Year! coming in at #2…any guesses??? This issue is the best and the worst of 2007. The top ten meltdowns! the babies! the breakups! it's a good one!
so, which are you running out to buy??!!! hmm?