Bloody brilliant brutha. best episode of television. ever. Desmond may just be replacing Sawyer as my favorite. maybe. that phone call with Penny on Christmas eve? tears. people. tears! "you have a friend on this boat." hmm…ben's guy? Michael? also…Widmore is in this somehow. The Economist, perhaps? and the black rock? THE black rock? the one on the island??? only Sayid would need "a minute" to fix all those broken wires. too many questions. too. many. i love Daniel. love him.
i really don't care at all about the fans…so i'm glad they are switching it up next week. voting out Mikey B was a stupid-ass move. when you can't win a challenge, you vote out the WEAK. Holla for the Ozzy love…but his 'fake' idol was crap. no one's buying that, dear. i have to ask, though…why on earth did they send Ozzy to exile? of COURSE he was going to find it! James solves the puzzle! "is triumphant a word?" love. him. even if he was meany mean to sick Eliza.
while i will not miss Amanda's voice…i am annoyed that they keep eliminating the interesting couples. i thought Jen and Parker made good tv. AND so did Amanda and Alex. i thought Sharon was SMART until she bungled up that Dostoyevsky pronunciation. there seems to be a butt-load of NAKED this season, don't you think? but, thanks to the editors for NOT airing Natalie shooting milk clear across the room out of her nipples. it's probably a good idea not to trust anyone with pink hair. haha.


Kady vs. Alaina. i swear, to me, they are the exact. same. person. should have been Amanda (the hair! the hair!) going home…but i can't really say i'm surprised by the boots. i kinda liked Alexandrea though…and she called Ryan a freak. love.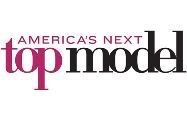 Paulina Porizkova = my new hero. telling Dominique she was a total tranny was right. on. the. money. and calling Nigel Barker an old judge? perfection! i love how Kim kept building up how smart she is…but made the most dumbass-y move ever. atalya was the obvious choice. no question. i like Claire…but dear god, she drinks BREASTMILK. Badgely Miskha! love. Fatima's hair…YIKES.