Written By Sonya
Sonya is a pure city girl and a "soft tiger" mom. She reports on the best of what to see, do, and experience -- arts & culture, events, fashion, the latest in tech, travel, food and more! Life & Style go hand-in-hand.
Read Her Blog
"The Culture Pearl"
Go To Gallery Post
Gallery Post: From My Closet – November 30th…
Go to Video Post
Video Post: Trailer: "Yves Saint Laure…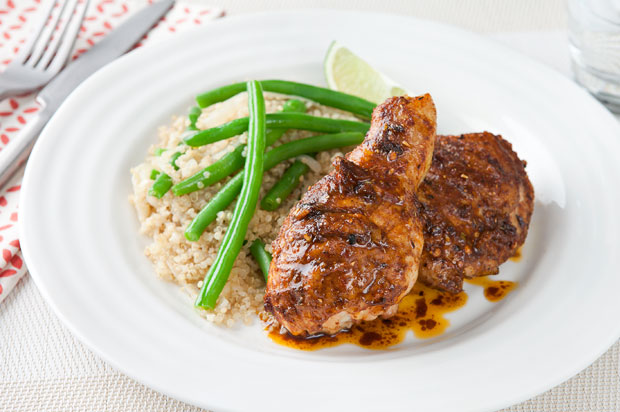 I love to cook but planning and grocery shopping is another story. I'm not a big planner. My personality (and you can ask anybody that really knows me) is that I'm somewhat impulsive. Those home cooks that can plan out a week's worth of meals? I completely admire you. Because although I may think that this week I want curried couscous with mediterranean roasted chicken on Friday, I really can't think more than 3 days ahead of myself. Plus I need to find time to shop. Plus, did I mention we love to eat?
My friend Mary, who's also a foodie, mentioned to me one day about Fresh Canteen, a new and innovative dinner service that she thought I may be interested in. So, I went online and checked it out.
What is Fresh Canteen? It's a home delivery service that gives at home chefs the convenience of delivering ingredients and recipe for a meal ready for you to create in your own home! I like this idea because a) I'm always looking for new and exciting recipes to try out and b) I may not necessarily always want to hit the grocery store so often.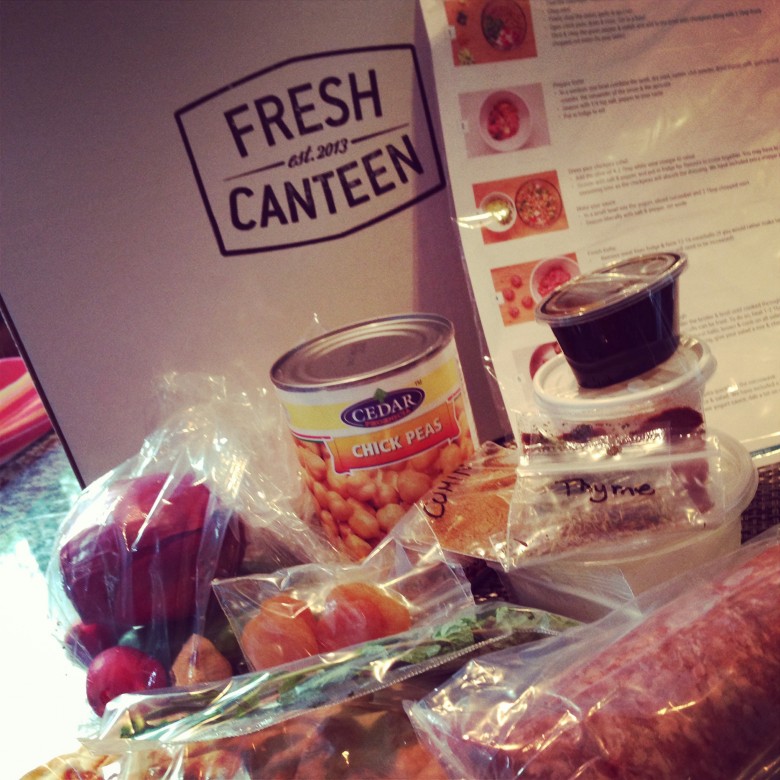 How it works? Go to Freshcanteen.com and check out the featured recipes. The dishes are constantly rotating and are rated based on the level of comfort in the kitchen for the cook. Most prep can be done within half-hour or less. You select the number of servings you require (2 or 4 servings) and place the order. By the way, while you're placing the order you have full access to see the ingredients and instructions before committing to the delivery! I like that!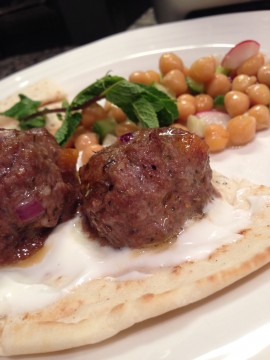 The order arrives on the designated date in a cooler box. I had ordered Lamb Koftes and a Chickpea salad one week and when it arrived I realized that I didn't have time that day to actually cook so I just stuck everything in the fridge the next night.
"You work hard and you want a home cooked meal but have no idea as to what you're going to make. But you also don't want to have to make that stop to pick up ingredients."
The instructions are straight forward taking you step by step with clear instructions and images. The Lamb Koftes with side chickpea salad I had ordered really impressed the family! I liked the convenience of not having to purchase every ingredient on the list – which would have made it more expensive in the long run. All the ingredients are hand-picked fresh, pre-measured and individually marked for your convenience.
This concept is great for families looking for dinner solutions that are creative, original and healthy! Perfect for guests too! You know, it's that time of the year when we enjoy staying in and having friends over!
The service is currently available for Toronto. For more information, visit their website at www.freshcanteen.com
I'm eyeing the Pomegranate Chicken next! YUM!
This post is not sponsored, nor was I compensated. I had the opportunity to try out Fresh Canteen for review purposes. All opinions expressed are my own.