Written By Sonya
Sonya is a true Urban Mom! Her goal is to inspire you to do what you love and maybe experience something new! Fuel for your mind, body and soul. She reports on city life from arts & culture, food, events, lifestyle and tech for families and chats with interesting people. Everyone has an interesting story, right?
Read Her Blog
"The Culture Pearl"
Go To Gallery Post
Gallery Post: Little Time? No Problem! Outdoor Ent…
Go to Video Post
Video Post: SPECTRE Is Everything You Want I…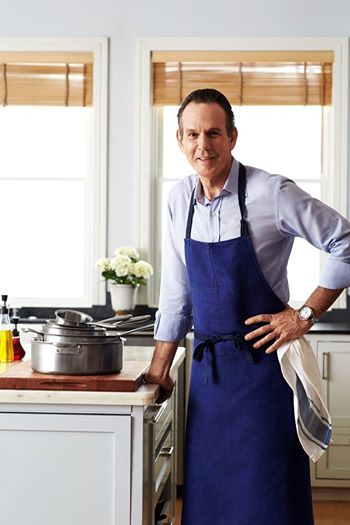 My family knows a thing or two about cooking. My grandparents owned a restaurant downtown for years and my dad grew up in the kitchen helping out. I credit my dad for teaching me many cooking tips like how to cook stove top rice and measurements with touch.  But I admit that I didn't know much about kitchen wares when I had first started playing around in the kitchen.  I do know now, with experience, that some pieces are very much worth the investment. My mom had gifted me an All-Clad roasting pan 20 years ago and it's still in incredible shape. It's reliable and is very much a keeper for life and I've been adding pieces to my personal collection ever since.
All-Clad cookware has been a fixture in kitchens of great chefs, in fine restaurants, cooking schools and in households across the country for over 40 years. Established by John Ulam, a brilliant metallurgist in 1971, the collection of professional quality bonded cookware is handcrafted in Canonsburg, Pennsylvania.
Some of the most highly acclaimed kitchens around the world use All-Clad cookware including Chef Thomas Keller in his Michelin-starred restaurants like The French Laundry and Per Se.  "All-Clad embraces the same values that we do, those of integrity, quality and evolution," said Chef Thomas Keller.
This Fall, Chef Thomas Keller and All-Clad will release a limited edition innovative All-Clad TK collection for the dedicated home chef.
"A great example of our innovation is the universal lid, which is a symbol for all that I appreciate about good design: practicality, simplicity, exceptional performance and sustainability," said Chef Keller. "The universal lid fits a number of different-sized pieces of cookware, so instead of five lids for five pots, you may only need two lids. This cuts back significantly on storage, which is always a consideration for restaurant and home kitchens alike."
The fifteen items in the All-Clad TK line were personally developed by Chef Keller using precise combinations of copper, stainless steel and aluminum. This hand-crafted collection features a custom shape and metal technology in each piece designed for specific functions from sauteing, braising, steaming and making sauces.
100 limited edition All-Clad TK sets will be available in Canada starting this September.