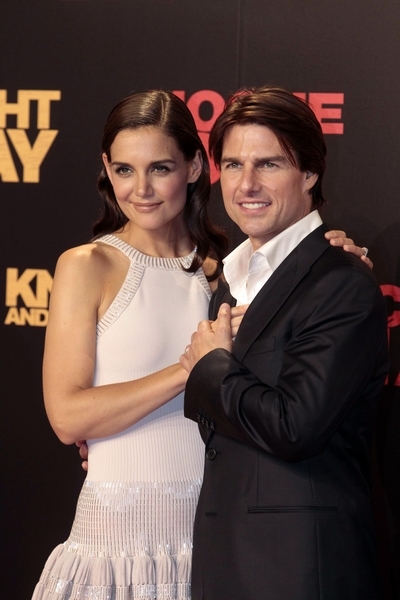 In an exclusive report to 
People Magazine
 online today, it is now confirmed that after 5 years of marriage, Tom Cruise, 49, and Katie Holmes, 33, are calling it quits.
"Katie's primary concern remains, as it always has been, her daughter's best interest." says Jonathan Wolfe, Katie's attorney.
Rumours are swirling that their combined net worth is around $275 Million.
Was it a taste of the rock star life in Tom's latest role in Rock of Ages? After all, he did attend the premiere of this film solo which had had the Hollywood gossip mill churning!
Well, so much for jumping on couches and declaring the love of your life!
But is anyone surprised?